2021 Draft, Wide receiver Rondale Moore, Purdue, Round 2, Pick 49
2 min read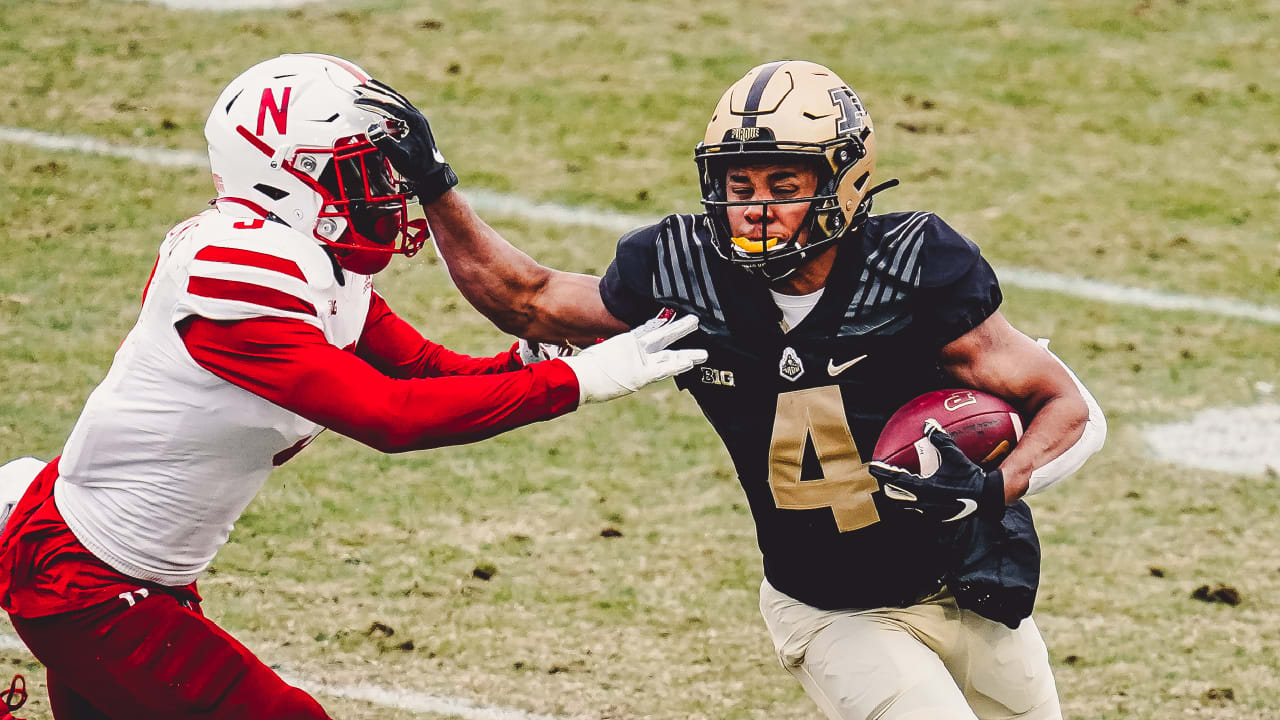 "We're going to use him as many ways as we can," Kingsbury said, adding that he thinks Moore's transition into his system will be "seamless" after playing in something similar at Purdue.
The Cardinals have made a second-round wide receiver a pattern over the past few years. Christian Kirkand Andy Isabella were also second-round selections.
Moore's selection, however, may signal the end of Isabella's push for regular playing time. They fit essentially the same role, a smaller speed receiver. Moore's selection also further sparks speculation that Larry Fitzgerald, who has yet to say if he is going to play in 2021 or retire, will choose the latter.
DeAndre Hopkins is the No. 1, and A.J. Green will be the starter on the other side. Kirk should be the No. 3, but Moore "jumps right into the middle" of the mix, Kingsbury said. Kingsbury didn't get specific, only that he remains confident in the entirety of the room, which includes Isabella and KeeSean Johnson.
Moore said he saw the Cardinals as a potential landing spot, saying he has a "unique skillset." Jumping into the Cardinals' offense?
"I think it'll be really electric," Moore said.
He initially opted out of the 2020 season because of COVID, but changed his mind and played in three games after the Big 10 decided to play football during the pandemic. A hamstring injury also limited him to four games as a sophomore. As a freshman in 2018, however, Moore was the Big 10 receiver of the year, piling up 114 catches for 1,258 yards, 213 yards rushing on 21 attempts and 14 touchdowns, all while returning punts and kickoffs.
The time lost isn't a concern, not for Moore or Keim. They're counting on plays like Moore had against Ohio State once upon a time.
"He's a receiver that plays like a defensive player," Keim said. "He plays angry."
https://www.azcardinals.com/news/rondale-moore-nfl-draft-wide-receiver-purdue-cardinals-2021-second-round