2021 Vikings Schedule & Tickets
2 min read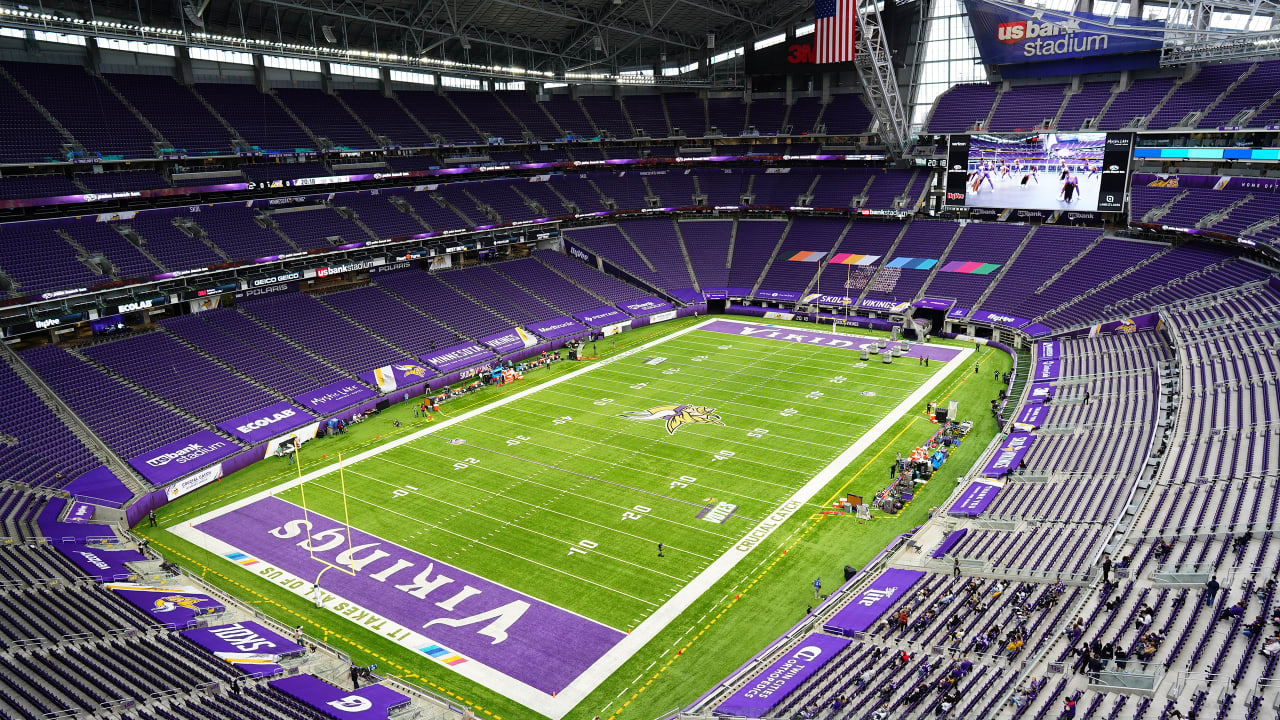 Minnesota will then travel to Los Angeles to face the Chargers in Week 10 (Nov. 14) at SoFi Stadium. This will be the second contest between the teams in L.A. The uncommon foes (13 previous games) were paired when the NFL expanded to a 17-game schedule in the 2021 regular season.
The rarity will transition to familiarity for the 122nd Border Battle when the Vikings host the Green Bay Packers in Week 11 (Nov. 21). This will be the fourth time the Vikings have hosted their rivals in November since 2014.
The south end of the San Francisco Bay will host the Vikings and 49ers in Week 12 (Nov. 28). Minnesota hasn't won at San Francisco since Dec. 9, 2007.
Week 13 (Dec. 5) will bring the annual trip to face the Detroit Lions. The Vikings have claimed the past four games in Detroit by combined scores of 136 to 97.
The Pittsburgh Steelers will visit U.S. Bank Stadium to open Week 14 (Dec. 9) on Thursday Night Football. It will be the first trip to Minnesota by Pittsburgh since 2005 because the last scheduled "home" game (2013) for the Vikings in the series was held in London.
The mini-bye that occurs as a reward for an incredibly short previous week will be extended by a day because Minnesota will travel to Soldier Field to face the Chicago Bears in Week 15 (Dec. 20). This will be the fifth time in six seasons that the annual contest along Lake Michigan will start in prime time.
Dec. 26 has been good to the Vikings when playing the Rams, with Minnesota going 3-0 against Los Angeles in playoff contests that followed the 1976, 1977 and 1988 seasons. The Vikings can hope for similar success in a game that will likely have playoff implications for one or both teams in Week 16. Rams Head Coach Sean McVay was 2 years old the last time these teams played on Dec. 26, by the way.
https://www.vikings.com/news/2021-schedule-minnesota-vikings