5 Things to Know About Cohl Cabral
2 min read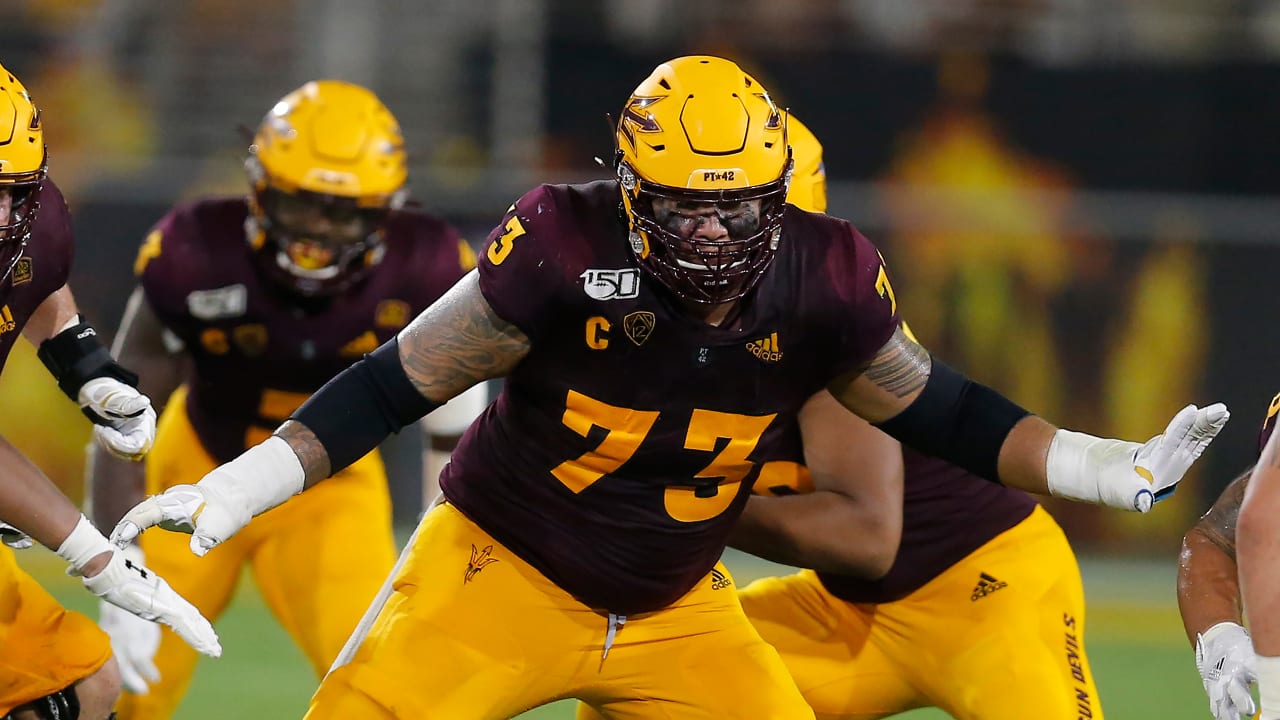 Cabral played four seasons at Arizona State, ending his college career with 39 straight starts from his sophomore season to his senior season.
He appeared in 50 career games and earned Second-Team All-Pac 12 honors in both 2018 and 2019 for his play at center.
Cabral has shown position flexibility. He played center and tackle for the Sun Devils, but most of his work was from the pivot.
Cabral's teammates also voted him a two-time captain during his Arizona State career. He allowed just one sack in his final two college seasons.
Cabral was a standout on the gridiron at Los Osos High School in Rancho Cucamonga, Calif., which is about an hour east of Los Angeles.
He participated in the Under Armour All-American Game as a senior, and was a Second-Team All-State selection honors by USA TODAY in 2015. He was ranked as the No. 2 center prospect in the country coming out of high school.
Draft expert Dane Brugler of The Athletic ranked Cabral as the No. 8 center prospect in the 2020 NFL Draft.
And although the lineman went undrafted, Brugler noted that Cabral possesses the traits needed to stick in the NFL.
He isn't a top-tier athlete and needs to hone his posture and strike timing to help mask his deficiencies. Overall, Cabral needs to grow stronger at the point of attack and continue his growth on the interior, but he displays the toughness, smarts and competitive mentality to be a quality backup with position flexibility.
5. More size along the O-line
The addition of Cabral means there are now 15 total offensive linemen on Minnesota's roster.
And Cabral, who measures at 6-5, is yet another player with plenty of size as he is the 11th linemen listed at 6-5 or taller on the roster.
Brian O'Neill and Blake Brandel lead the way at 6-7, while Ezra Cleveland, Rashod Hill, Evin Ksiezarczyk and Olisaemeka Udoh are 6-6. Cabral joins the 6-5 group which includes Christian Darrisaw, Mason Cole, Dru Samia and Zack Bailey.
https://www.vikings.com/news/cohl-cabral-5-things-to-know