5 things you may not know about new Chicago Bears defensive coordinator Sean Desai
3 min read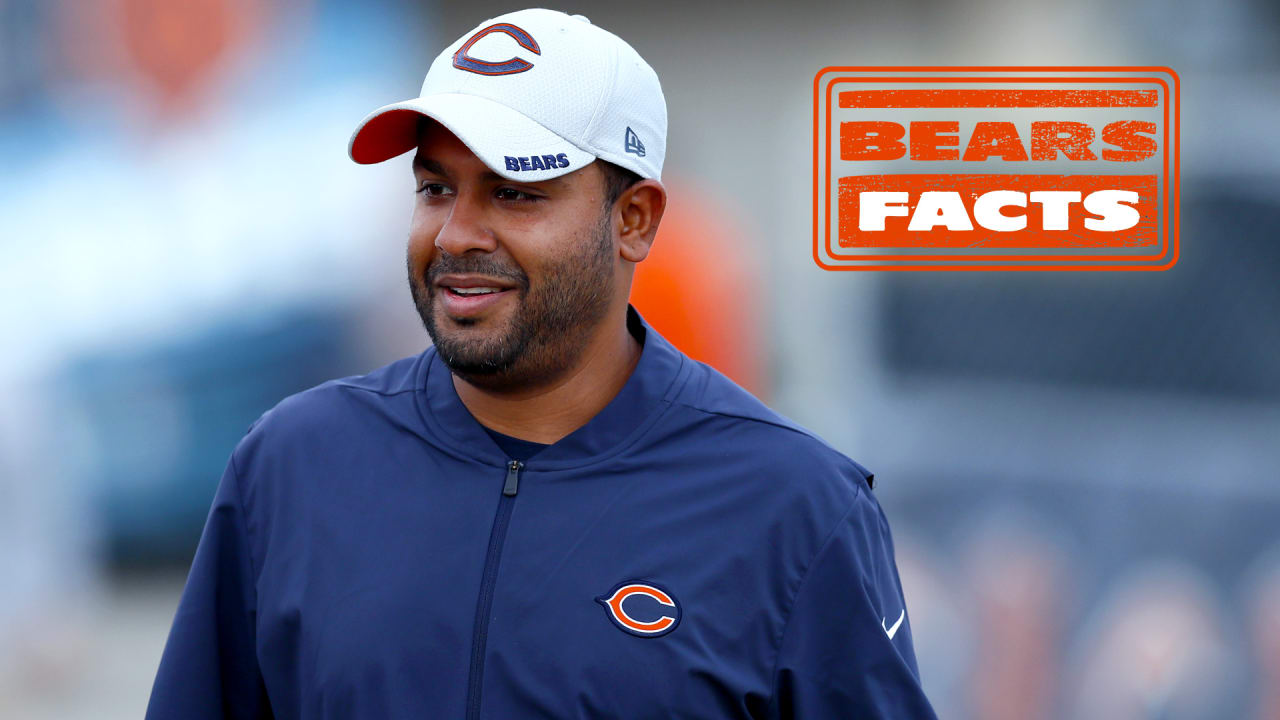 Desai's father is from a small village in the rural part of the state. His mother grew up in Ahmedabad, a city with twice the population of Chicago that is still only the fifth biggest city in India.
Desai has visited his parents' home country once as a small child, once as a teenager and once during his time with the Bears.
(2) His playing career was disrupted by an ankle injury.
Desai played football for the first time as a freshman in high school. His career got off to a rough start: he broke his ankle a few games into his first season.
Desai didn't play as a sophomore, and his parents expressed some skepticism about a sport that resulted in serious injury so quickly. However, Desai returned for his last two years, even playing on a state championship team with future NFL quarterback Dan Orlovsky.
Desai's parents came around on the sport that would end up steering their son away from his plans to attend medical school.
"They're those fans that are always yelling," said Desai. "You kind of feel a little bit embarrassed but proud that you always hear them. The accent probably helped also."
(3) He focuses on ancient philosophy.
Desai was a philosophy major at Boston University and gravitated toward ancient works. He studied East Asian philosophy in religious texts Tao Te Ching and the Bhagavad Gita. In western philosophy, he was primarily drawn to the ancient Greeks: Socrates, Plato and Aristotle.
While he studied contemporary philosophers as well, Desai is most inspired by historic wisdom.
"For me, there's a bit of an old soul," said Desai. "I like information that withstands time—that was relevant then and [is] still relevant now."
(4) He considers himself a teacher first.
Before he was elevated to defensive coordinator, Desai attracted attention for his academic attainment (a Ph.D from Temple) and his decision to teach as an adjunct professor at Lake Forest College.
Desai decided to take on an extra job during his time as a quality control assistant for the Bears. Desai's first opportunity with the team provided a valuable foot-in-the-door but did not include his favorite aspect of coaching.
"I'm an educator by trade and by passion," said Desai. "I'm a teacher. That's the core of my coaching. That's what I pride myself on."
Desai is still listed as adjunct faculty at Lake Forest, but his new position will likely demand most of his time.
(5) Any free time goes to his family.
As someone who has worked a second job on top of the time-intensive grind of the NFL, Desai doesn't have much time for hobbies.
When he does get a spare moment, he tries to make sure he's present for his wife, two sons and infant daughter.
"Anytime that I get to be in non-football coach mode," said Desai, "I try to be in dad and husband mode."
https://www.chicagobears.com/news/5-things-you-may-not-know-about-sean-desai