After Substantial Progress, Cardinals' Defense Wants More
2 min read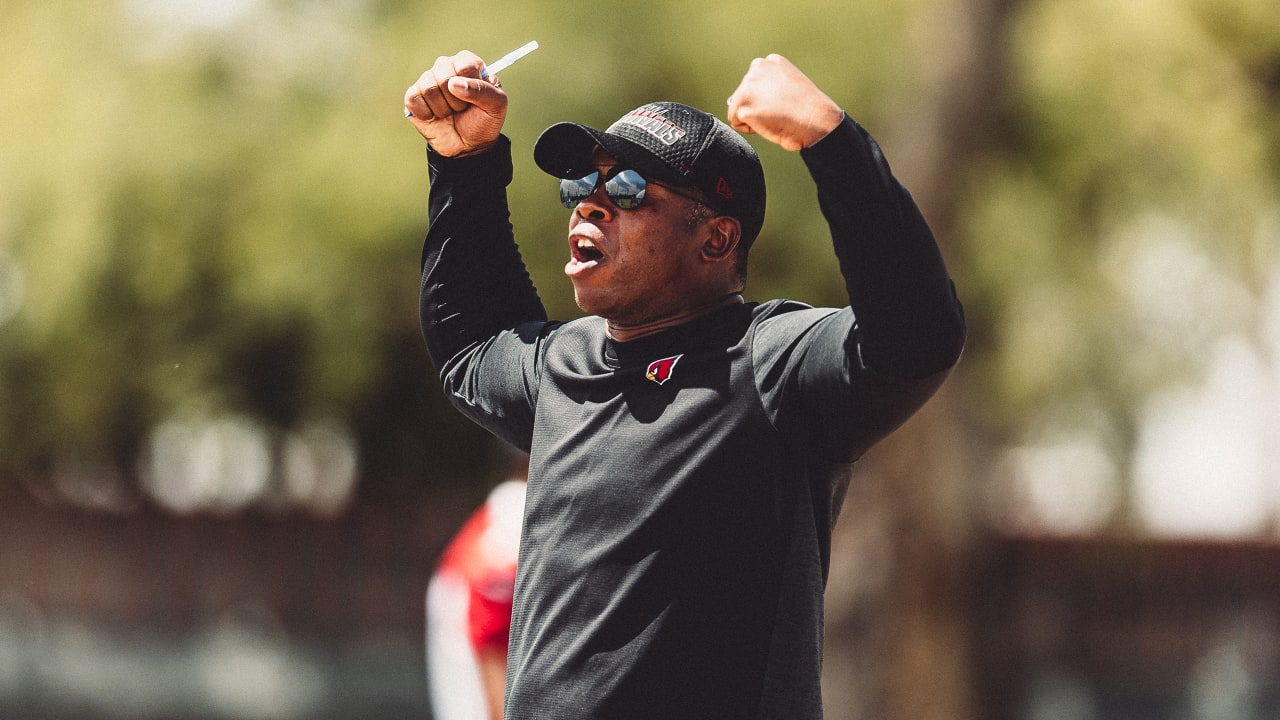 In 2019, Vance Joseph had to grin and bear it.
On a near-weekly basis, the Cardinals' defensive coordinator was pelted with questions about miscues during his Thursday press conference with reporters.
It was a year to forget, as the defense ended up allowing the most yards (402 per game) and the 28th-most points (27.6 per game) in the NFL in his first season in charge.
"We have a plan here, and right now it's the first year of the plan. It wasn't going to be easy. That's why we're here, right? It wasn't fixed (by the previous coaching staff). That's why we're here. We're trying to fix it, and we will."
A year-and-a-half later, Joseph looks prophetic.
The Cardinals' defense made a drastic improvement last season, ascending to No. 12 in the NFL in points allowed per game. According to Football Outsiders' defensive efficiency ratings, it was a top-10 defensive unit, 6.6% better than average.
While the defense lost mainstays like cornerback Patrick Peterson and outside linebacker Haason Reddick in free agency, Joseph believes a combination of scheme familiarity and talent should allow the 2021 group to take another step forward.
"Our first year we came here, it was a work-in-progress, as far as personnel and as far as guys learning the scheme," Joseph said during minicamp. "We saw a big change about four or five games (left) in that season. We played really good football, and it really carried over to last year. Last year was better, but it wasn't good enough. We have some areas we need to work on still. But going into our third year with our staff and most of our mainstay players, we should be a lot better."
https://www.azcardinals.com/news/after-substantial-progress-cardinals-defense-wants-more