Analysts Predict All QBs in Latest 49ers Mock Draft
1 min read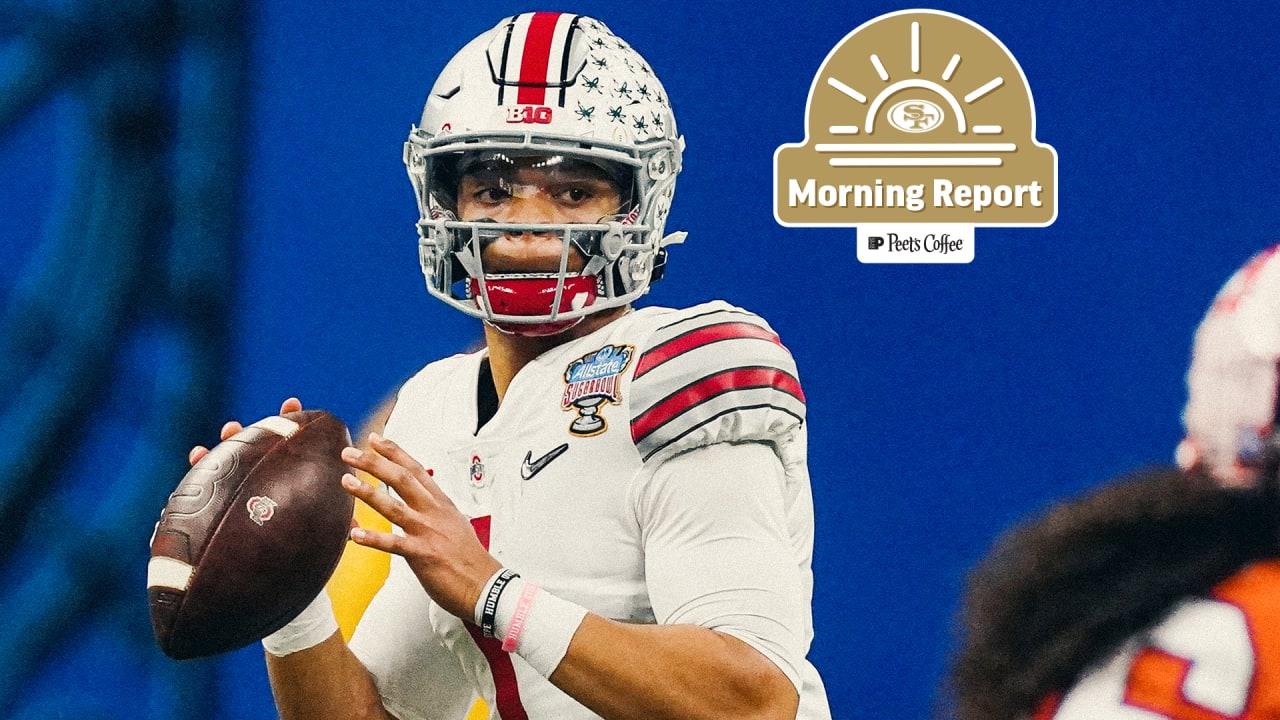 2021 Mock Draft Monday 7.0: Which QB is the Best Fit for 49ers at No. 3?
The San Francisco 49ers shook up the draft last month following their trade with the Miami Dolphins to jump ahead nine spots to pick No. 3 overall. Analysts quickly begun pinpointing which prospect led John Lynch and Kyle Shanahan to make the franchise-defining trade.
With a top-heavy pool of quarterback prospects heading into next month's draft, pundits foresee San Francisco landing one the top options behind the Jacksonville Jaguars (No. 1 overall) and the New York Jets (No. 2 overall).
https://www.49ers.com/news/morning-report-analysts-predict-all-qbs-in-latest-49ers-mock-draft