Arizona State's Frank Darby Ready To Follow N'Keal Harry, Brandon Aiyuk To NFL
2 min read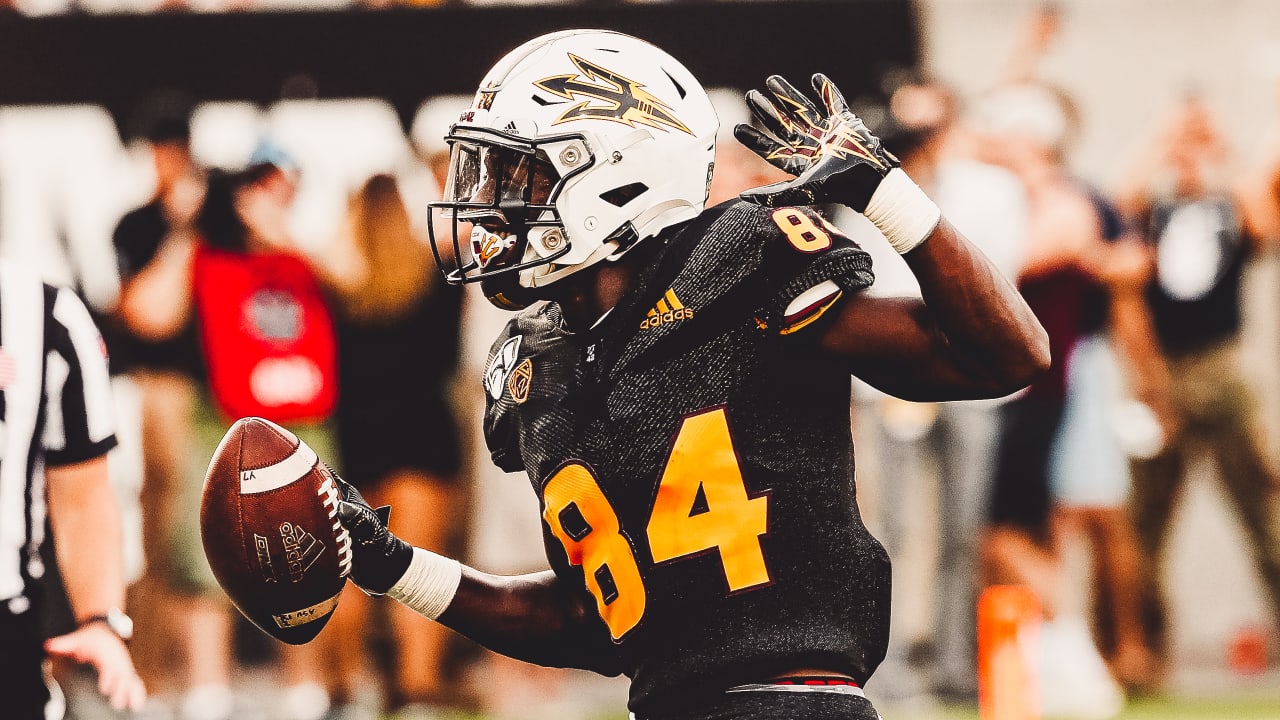 Darby was a deep threat with the Sun Devils, finishing his career with an average of 19.7 yards per catch. In his last full season as a junior, Darby had 31 receptions for 616 yards and eight touchdowns.
Darby checked in at 6-feet and 201 pounds with a reported 4.56-second 40-yard dash on Monday. The lack of elite speed is a drawback for a vertical receiver, but Darby believes in his ability to make an impact at the NFL level after facing some tough competition at the Senior Bowl.
"Seeing different cats I'd never competed against all the years I've been in college, being out there and still able to beat them guys, my confidence level has shot up into the sky," Darby said.
Darby has been leaning on Harry, Aiyuk and second-year Cardinals running back Eno Benjamin, another ASU product, for advice during the draft process.
"Eno is my boy," Darby. "You could probably say Eno and I are best friends. … I was talking to him (Sunday) at Spring ball and he was like, 'No pressure, Frank. No pressure. Just go out there and run what you run, lift what you lift. Just know you've got a lot of film and great things you've put on film.' He was preaching to me, 'Don't be scared. No pressure. Just do what you need to do.'"
Darby's effervescent personality doesn't outwardly show it, but there is pressure.
He said that returning to Arizona State for the 2021 season wasn't an option because of his family's financial situation, which he explained to teammate Chase Lucas after making his decision to turn pro.
"I remember telling him, 'I don't think my family could last another year without me," Darby said. "(It's about) being able to just go out there and help them survive in life."
Darby wanted to rescue his mother and sister from poverty, but while training for the draft in Florida, he got a phone call that his mom unexpectedly passed away.
"I had been doing this for five years for her, and she went away on me about three weeks ago," Darby said.
Darby took some time off from training to grieve before returning to Florida with a singular focus in mind.
"I got myself together, knowing I had to keep going, knowing it's the most important thing in my life," Darby said. "I know this is what she would want from me."
https://www.azcardinals.com/news/arizona-state-s-frank-darby-ready-to-follow-n-keal-harry-brandon-aiyuk-to-nfl