As Draft Approaches, Receiver Possible For Cardinals With Or Without Fitz
2 min read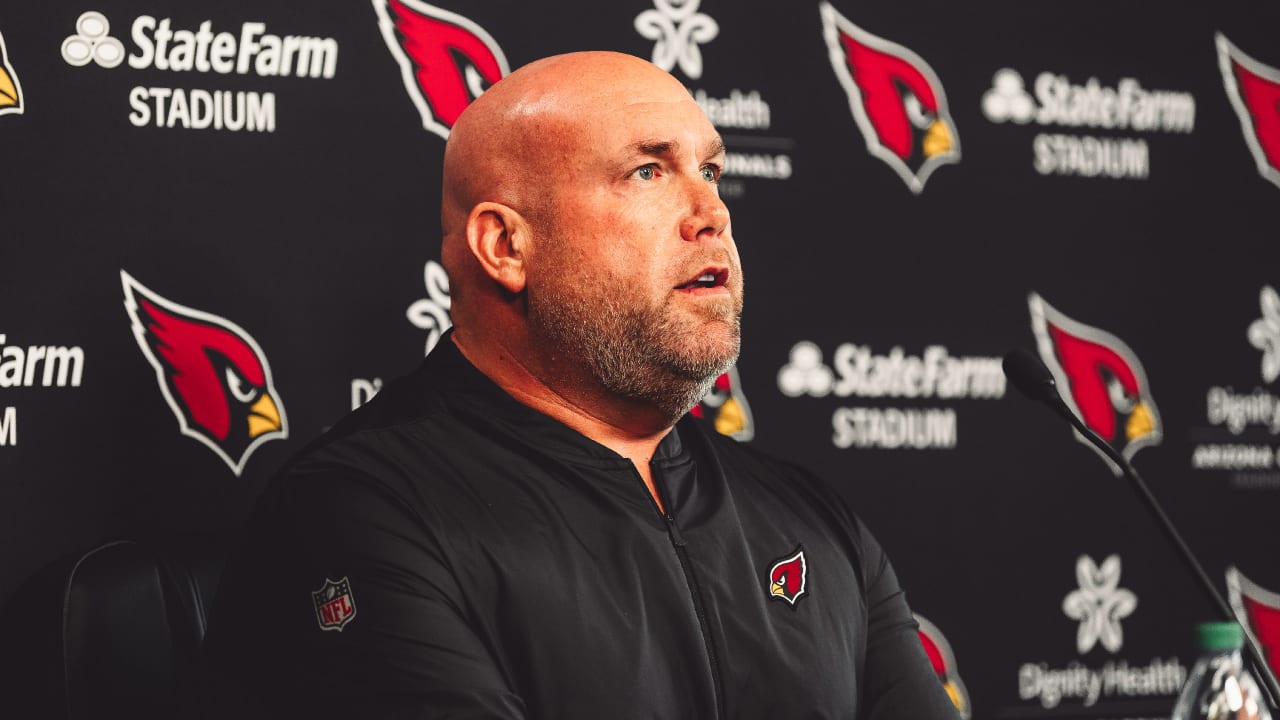 But Keim admitted he'd love to end up with picks in those rounds – which again, could happen with a trade down.
The deepest parts of the draft, Keim said, are with some of the interior offensive line, inside linebackers, outside linebackers/pass rushers, receiver and cornerback — not terrible when all those could be considered places the Cardinals would like to upgrade.
If one of the top receivers doesn't drop to 16, maybe the Cardinals go there in round two. There is certainly an argument to make that a big-time playmaker could help the offense, even with A.J. Green signing and Christian Kirk potentially moving to the slot where he could be more effective.
"We felt like we made some key additions in key spots (on offense)," Kingsbury said. "Kyler (Murray)'s mastery of the offense, the guys I've coached before in college, year three is the year where they take total control of it. We hope we can take another big step offensively."
That could be with an early receiver pick. It could be by standing pat at receiver. At this point, it even could still include Fitzgerald, although in terms of a final decision, Kingsbury said "nothing has changed on that front."
"My communication with Larry has literally consisted of golf, investments or Phoenix Suns basketball," Kingsbury said. "Larry is going to decide this on his time."
So in that vein, Fitz remains in the mix as receiver that could be added, draft or no draft.
"Larry Fitzgerald is a great one," Keim said. "You wouldn't say no to him either."
https://www.azcardinals.com/news/draft-approaches-receiver-possible-cardinals-with-or-without-larry-fitzgerald