Brian Winters Ready To Compete On Cardinals' Offensive Line
2 min read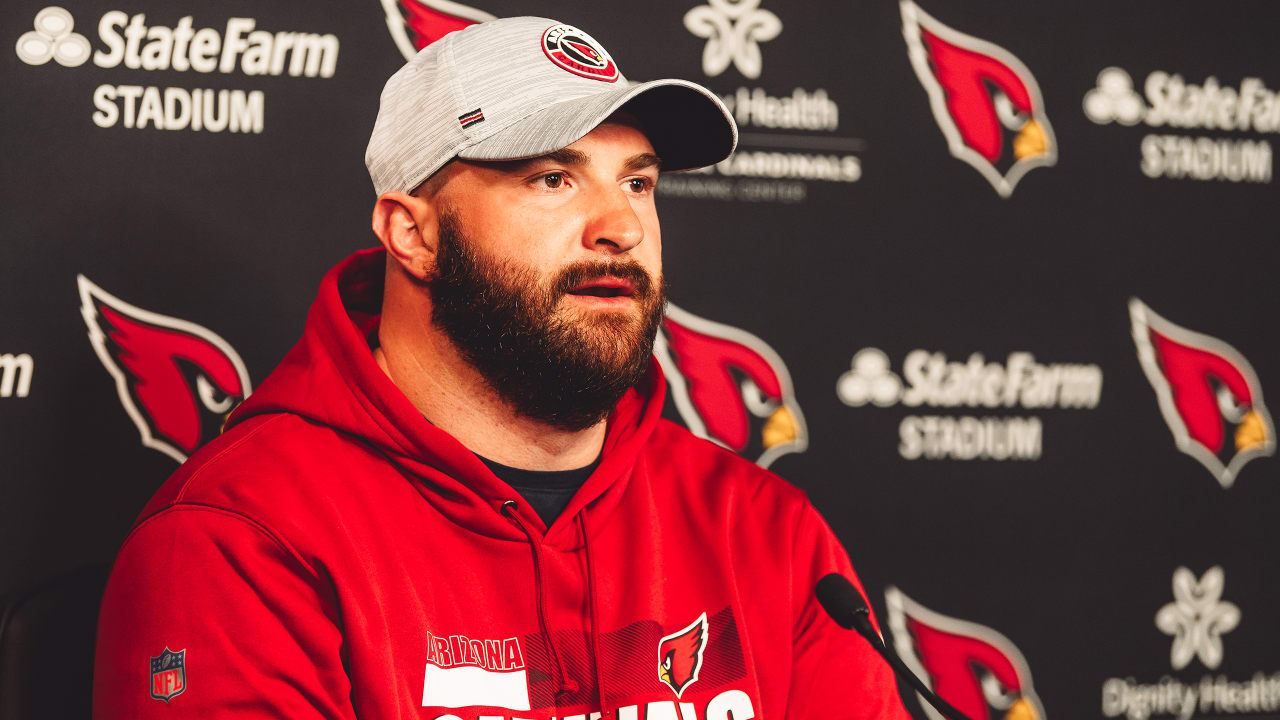 However it shakes out, Winters should adjust quickly with some friends in the position group. Winters said he joined the Cardinals in large part because of his pre-existing relationships with Pugh and Beachum.
"Justin and I came out in the same draft class, so we have a connection through there, just through the combine," Winters said. "(Kelvin) is a great dude and I respect everything he's doing and how he plays the game. Every time I talk to him, he's said nothing but good things about here. It made the decision very easy."
Winters has been a starter for much of his career, though he lost his job late last season with Buffalo. He was still in the lineup when the Bills played at State Farm Stadium in mid-November, and watched from the sideline the miraculous Hail Murray connection from Kyler Murray to DeAndre Hopkins.
"That was definitely one of those games that you come off the field thinking you still won," Winters said. "You drive down the field and put up that last-second touchdown, and then Kyler comes out and does something incredible."
Winters is excited about blocking for Murray, and Keim feels the same about adding the veteran to the offensive line mix.
"He's a guy I've watched for years dating back to Kent State when he came out," Keim said. "A really physical player. Smart. Really good quickness in a short area. And I think he does a great job in pass protection. He's a guy that will certainly have a chance to compete (for the starting guard spot)."
There is no word yet on if that competition can start this offseason, or if COVID-19 will delay practices until training camp. If he's left to his own devices, Winters has a unique way of staying ready.
Back in his Jets days, he would challenge nose tackle Steve McLendon to see who could strap a harness around their waist and pull the most vehicles down the street.
"I think at one point it got up to like three trucks," Winters said. "It's just another way to train instead of running every day."
https://www.azcardinals.com/news/brian-winters-ready-to-compete-on-cardinals-offensive-line