Broncos training camp: Previewing the RB competition
3 min read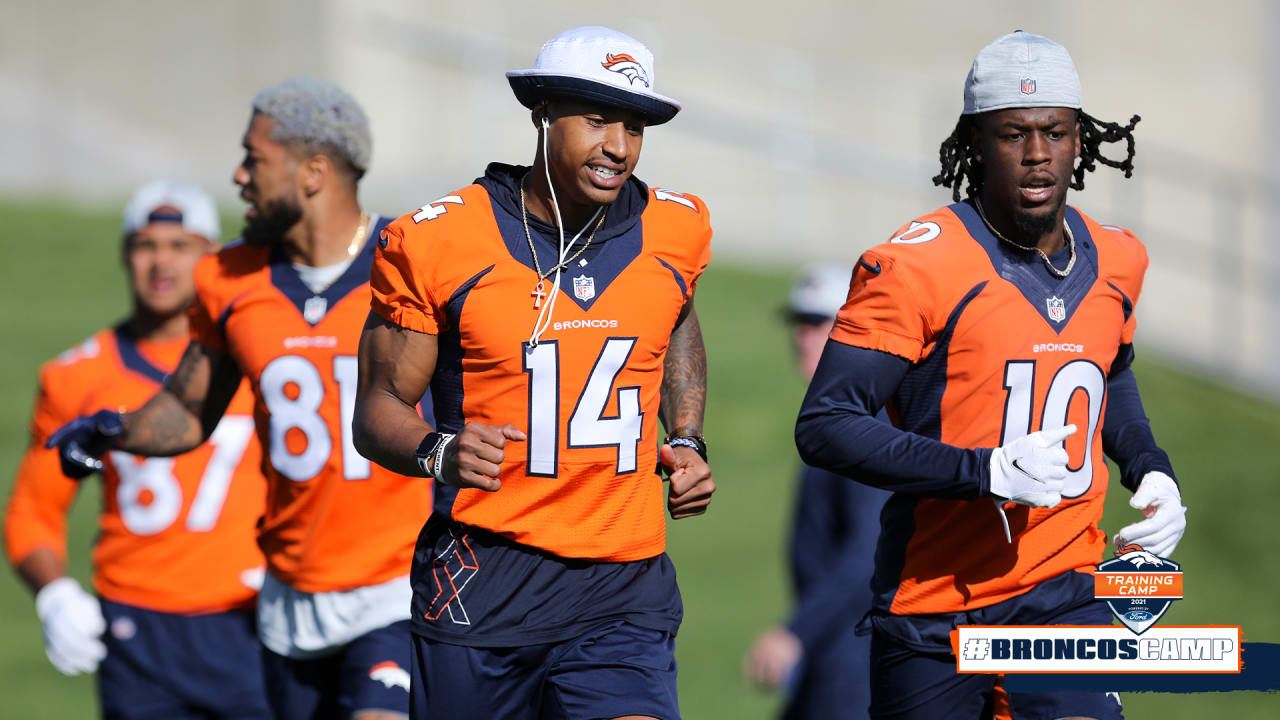 In 2019, Sutton was one of the top receivers in the NFL as he caught 72 passes for 1,112 yards and six touchdowns and earned his first career Pro Bowl selection. A year later, his season was over before it ever really began. As training camp begins, all eyes will be on where Sutton is in his recovery process.
Head Coach Vic Fangio said at the end of the offseason that he does not expect Sutton to begin the season on the Physically Unable to Perform list, but it will be worth monitoring how the team works him into 11-on-11 action and how much run he gets during preseason games. Being ready for Week 1 should be the ultimate goal, as the Broncos could have one of the best wide receiving duos in the league if Sutton can return to his pre-injury form.
As Sutton aims to regain his explosiveness and prepares for Year 4, he has his sights set higher than his 2019 output.
"I don't see myself coming back and having any setbacks, any hiccups or anything that I'll say, 'I can't do that in my game anymore,'" Sutton said in late May. "I've been working my butt off in rehab and really attacking it so I can come back and not just be at the standard that I was before I got hurt. I'm trying to exceed that even more so. I don't see myself coming back and losing any of those things that I was able to do. If anything, we're going to be adding to that."
In addition to Sutton, it's also worth keeping an eye on the back end of the roster. Sutton, Jeudy, Patrick and Hamler should be guaranteed roster spots, and Diontae Spencer likely has the inside track to one because of his prowess as a returner. That leaves one or two spots for a slew of players that includes Williams, Tyrie Cleveland, Kendall Hinton and several other players. As Denver approaches training camp, the team currently has 15 wide receivers on its roster with only six or seven likely to make the team.
Sutton and Jeudy are former high draft picks who have already flashed elite talent, while Patrick demonstrated his ability when he received an increased workload in 2020. Denver's 2020 second-round pick, though, is still working to prove he can be a consistent contributor.
Hamler made plenty of big plays as a rookie — his game-winning touchdown against the Chargers and two long touchdowns against the Panthers come to mind — but he only recorded more than three catches in threegames last season. Hamler essentially missed five games due to various injuries — he started against the Jets and Chargers but exited early in the contests — and was held out of part of the offseason program with a hamstring injury.
The 5-foot-9, 178-pound player has blazing speed and an impressive ability to make contested catches, but he'll aim to show in training camp that he can remain available and a consistent threat on offense. If the team can involve him in the gameplan each week, the team will gain a multitude of options on offense.
https://www.denverbroncos.com/news/2021-broncoscamp-preview-courtland-sutton-jerry-jeudy-set-to-power-broncos-recei