Can Hunter's Return & Ideal DT Rotation Boost D-Line
1 min read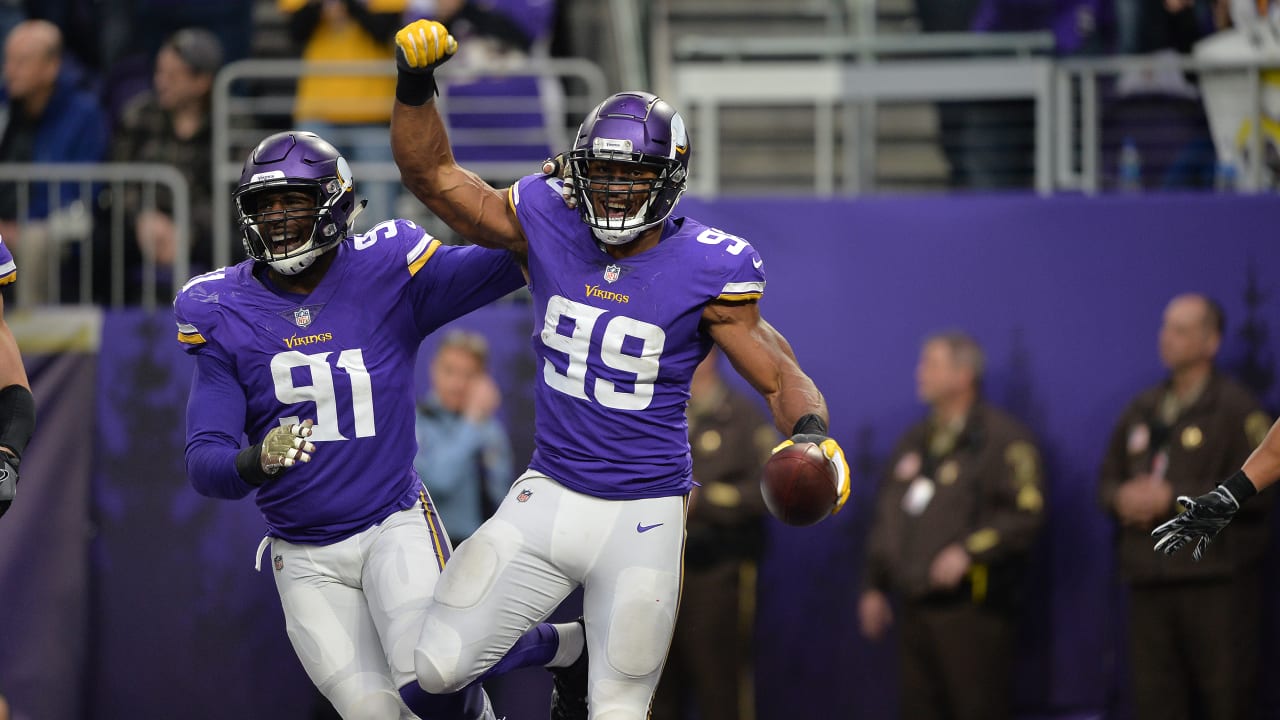 The Vikings were led in sacks by Yannick Ngakoue, who recorded 5.0 in six games before he was traded about as fast as he had been acquired.
That was just the 19th time in 60 Vikings seasons that at least one player had not recorded a sacks total in double figures and first since 2007 when Ray Edwards, Ben Leber and Kenechi Udeze each recorded 5.0.
Jared Allen was acquired in 2008, and he delivered 14.5 sacks in each of his first two seasons in Minnesota. The leader of the "Mullet Militia" led the Vikings in the category in all six of his campaigns with the club. Hunter did so thrice in his first five seasons and won't turn 27 until late October.
We won't use this space to speculate on Hunter's recovery. He did not practice during Minnesota's mandatory minicamp but said he's good to go. He has shown some superhuman strength and athleticism for a man his size over the years. If he's fully healthy, there's no reason to think he won't achieve the success he did before the injury.
https://www.vikings.com/news/danielle-hunter-stephen-weatherly-michael-pierce-2021-training-camp