Cardinals Agree To Terms With A.J. Green
2 min read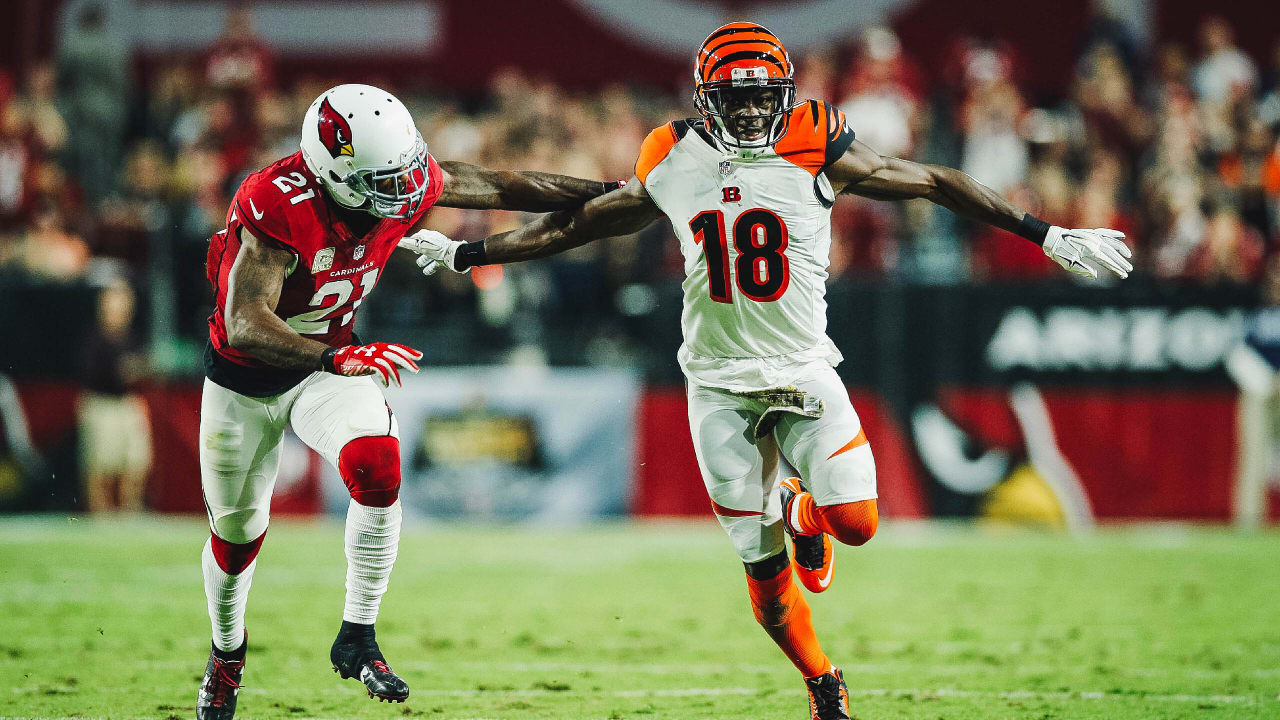 The search was for a No. 2 wide receiver. And maybe someone who could either team with – or ease the transition without – Larry Fitzgerald.
The Cardinals picked a veteran who has patterned his game after the Cards' longtime face of the franchise.
Former Pro Bowl Bengals wide receiver A.J. Green agreed to a one-year contract Wednesday, the first day of free agency. At 6-foot-4, he provides the size that Christian Kirk could not on the other side of Pro Bowler DeAndre Hopkins.
Green reportedly will get at least $6 million, with the chance to boost it to $8.5M. His signing, as he turns 33 this year, is another indication of the win-immediately vibe the Cardinals are showing this offseason as quarterback Kyler Murray enters the third year of his rookie contract and an expensive extension on the horizon.
Green is coming off career lows in yards (523) and touchdowns (two). He had 47 catches in 16 games, only one more than he had the previous injury-marred season in 2018, when he was limited to nine games.
He missed all of 2019 with that same foot injury.
The Bengals were limited on offense last season. Starting rookie quarterback Joe Burrow behind a poor offensive line, Green had 34 catches for 352 yards in Burrow's starts. After Burrow went down with a season-ending injury, Green's numbers plummeted with backup QBs Ryan Finley and Brandon Allen, making just 13 catches for 171 yards. He was shut out of a catch in five games last season, twice in games with Burrow.
https://www.azcardinals.com/news/help-for-deandre-hopkins-cardinals-agree-to-terms-with-a-j-green