CB Bryce Callahan details offseason change to replicate quality play, minimize risk of injury
4 min read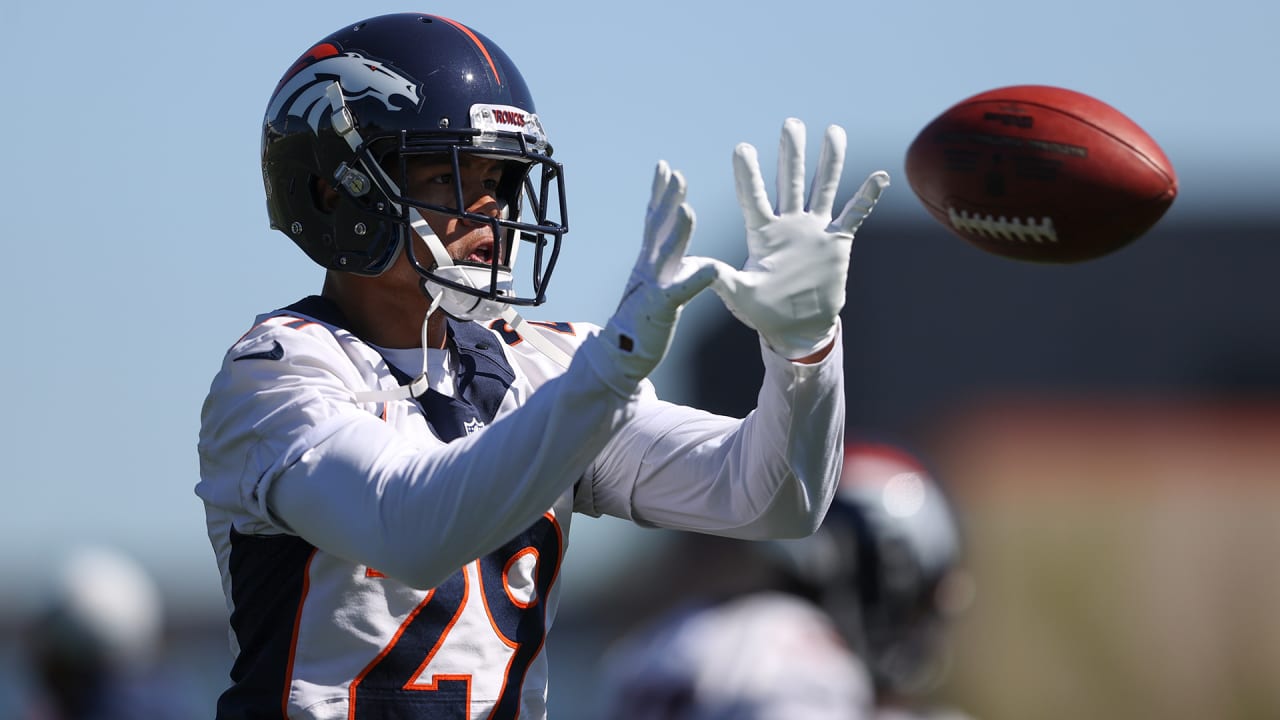 ENGLEWOOD, Colo. — For more than half of 2020, Bryce Callahan was more than just a solid contributor.
The Broncos' dual-threat defensive back was arguably the team's best player, as he shut down opposing receivers at both the outside cornerback position and from the slot. He recorded a pair of interceptions in his first seven games, including a game-swinging end-zone pick against the Chargers in Week 8.
After missing all of his first season in Denver with a foot injury, Callahan's Pro Bowl-worthy play was a welcome contribution.
Callahan's strong season, though, came to a sudden end in Week 12, as he suffered a foot injury that knocked him out of the game and sent him to injured reserve for the final five weeks. It was unrelated to the foot surgery that ended his 2018 campaign early and wiped out his 2019 season, but it continued a streak that has frustrated Callahan during his career.
Callahan has not played all 16 games in any of his six seasons in the league, and his high-water mark was 13 appearances in 2018.
"I'm tired of the injuries more than anybody else," Callahan said Tuesday. "It's something you can kind of control and can't control. It is what it is. Getting back to trying to play how I played last year, I'm just [doing] the same thing — diving into the playbook, being relentless in the offseason and trying to take good care of my body. Hopefully, the injuries stay away. I've been trying to be more of a pro to keep the injuries down."
Callahan said he's been "stricter" in his diet and has cut out fast food.
And unlike the previous two seasons, Callahan has been able to dedicate his offseason to his desired training regiment. After rehabbing the previous two offseason, Callahan did not require surgery for the foot injury he suffered against the Saints last year.
"This season is a little bit different because I didn't have to get surgery this past year," Callahan said. "I'm not coming off too much rehab. This year, I got to dive into my offseason a little bit earlier since I wasn't dealing with surgery. My confidence is a lot higher. I'm not even worried about my foot or feeling my foot. We'll see where it goes."
As Callahan buried himself in his training regimen, the Broncos reshaped their cornerback group. They signed Ronald Darby and Kyle Fuller in free agency, and they added arguably the top defensive player in the draft in Pat Surtain II. Rather than worry about what that could mean for his playing time, Callahan welcomed the moves.
"I wouldn't use the word worried," Callahan said. "I was more excited. Having more ballplayers on the field is going to give us all more opportunities to make plays. Obviously, it's always a competition with your job, but I wasn't worried. I know it's a competition and I'm excited to play with those guys out there."
Head Coach Vic Fangio said "somehow, some way," Callahan would be on the field for the Broncos.
"We'll see how it goes," Fangio said Tuesday. "In this day and age in the NFL, you're playing a lot of nickel [and dime] with five and six DBs. If that was all he did, that would get him 70-80 percent of the snaps. We know he's very capable of playing [outside] corner. I have a lot of confidence in him to play corner."
Fangio noted that in his dime packages, he prefers to play with four corner-type players and two safeties, rather than add an extra safety on the field. Presumably, this could lead to Callahan, Surtain, Darby and Fuller sharing the field with safeties Justin Simmons and Kareem Jackson in the team's dime package.
The goals for such a unit are understandably high, particularly if Callahan can replicate his 2020 play.
"The expectations are very high," Callahan said. "You see the depth. We have all of the guys and we have all of the pieces to have the best secondary in the league. It's up to us to execute the calls and just prove what everybody else is thinking."
https://www.denverbroncos.com/news/my-confidence-is-a-lot-higher-cb-bryce-callahan-details-offseason-change-to-repl