Chicago Bears DBs coach Deshea Townsend helping team's defensive backs grow as players and people
3 min read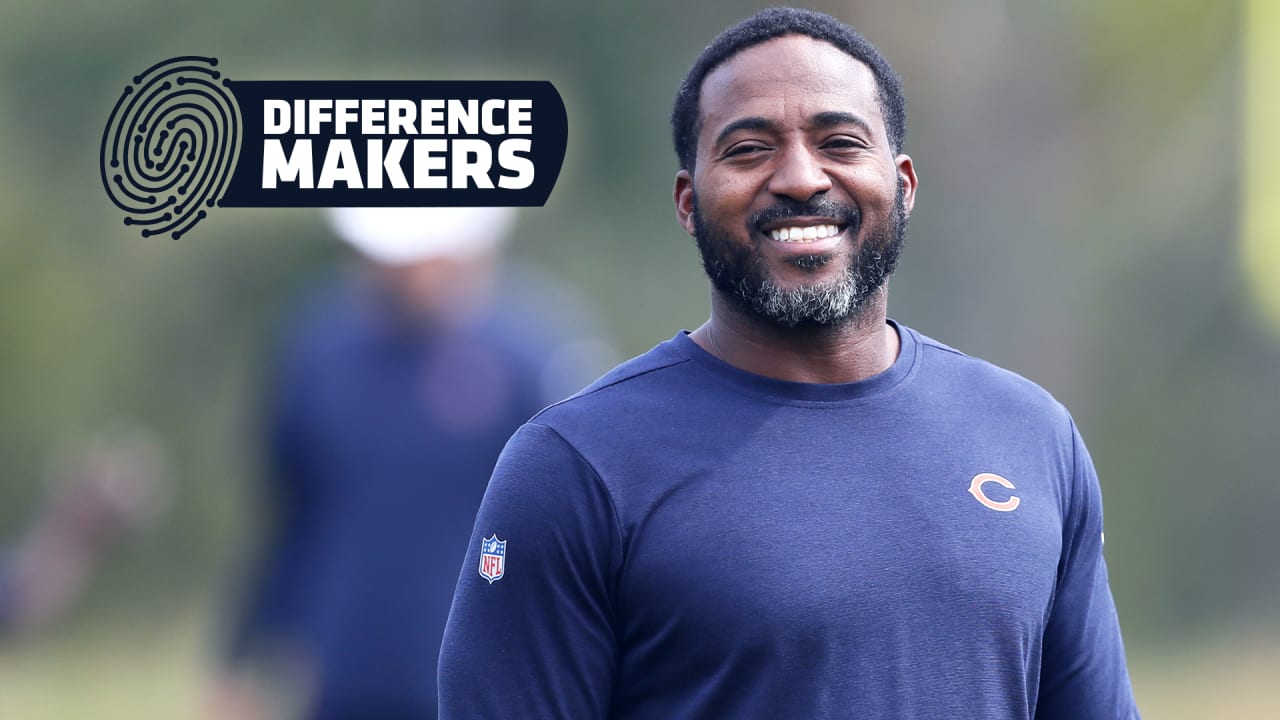 Born and raised in rural Mississippi
Townsend grew up in Batesville, Mississippi, a small rural town. He was the fifth of six children—four boys and two girls—for Willie and Lena Townsend. His parents both grew up playing sports—baseball for Willie and basketball for Lena—and they passed down that passion to their kids.
"Sports was always huge in my family," Deshea said. "I did everything. Whatever ball they rolled out, whatever season it was, I played baseball, football, basketball and ran track. I did all of them."
As a high school senior in 1993, Townsend quarterbacked South Panola High to a 15-0 record and the Mississippi State 5A championship. He was only 5-9 and 160 pounds when he left high school for Alabama, but he never worried that his lack of size would hamper him.
"I probably brainwashed myself early," Townsend said with a laugh. "I always felt like I was bigger than what I was. I always knew that [others] kind of doubted me. So that chip and that hunger most definitely were there with other motivating factors."
Growing up, Townsend had an excellent role model in his father.
"My dad was probably the most influential person in my life," Townsend said. "He taught school, he drove a school bus, and then he also was a park ranger. He always found ways to take care of his family—not only financially, but he was there physically, too, just teaching us about life and sports. That was probably the biggest way he influenced my life."
Willie Townsend, a retired seventh-grade science teacher who's now 89 years old, showed his sons how to compete.
"I always remember him being older and beating my older brothers running, still competing when he was older," Deshea said. "The lessons of life … always stood out, the things he gave me: the work ethic, the importance of school, all the little things that helped me get to this point."
Townsend also credits his three brothers with helping him reach the NFL.
"Being the youngest, trying to play ball in the backyard with them created a lot of toughness because they weren't taking it easy on me," he said. "Trying to find a win against those guys was a part of it."
Dealing with family tragedy
Townsend's special relationship with his brothers made a tragedy that transpired late last year unimaginably painful for the Bears assistant coach. His brother, Chris Townsend—a minister and postal worker in their Mississippi hometown—passed away Dec. 15 due to COVID-19, just 10 days after celebrating his 50th birthday. Survivors included a wife and a son.
Shocked and saddened, Deshea returned to Mississippi for the funeral, missing the Bears' Week 15 win over the Vikings in Minnesota.
"It was all of a sudden," Townsend said. "It just makes you realize how important life is. You're talking to him and then seven days later he's gone. It just makes you value relationships and it just makes you not take things for granted. He was a great man. He was a true brother. You could count on him when needed. If you love [someone], you better make sure you tell them and don't think that you have tomorrow."
Moving forward, Townsend will continue to be inspired by his brother's memory.
"What I said about not taking things for granted, that's a motivator," Townsend said. "Those things are passions I can talk to my players about. Those moments when we get a little tired, we might think, 'I'll do it tomorrow.' But we have to push ourselves. I know football is not life or death, but being who you want to be and leaving your legacy is, and those guys have to pursue it that way."
https://www.chicagobears.com/news/townsend-teaching-life-lessons-to-bears-dbs