Chicago Bears defensive coordinator Sean Desai's success fueled by perseverance, hard work
3 min read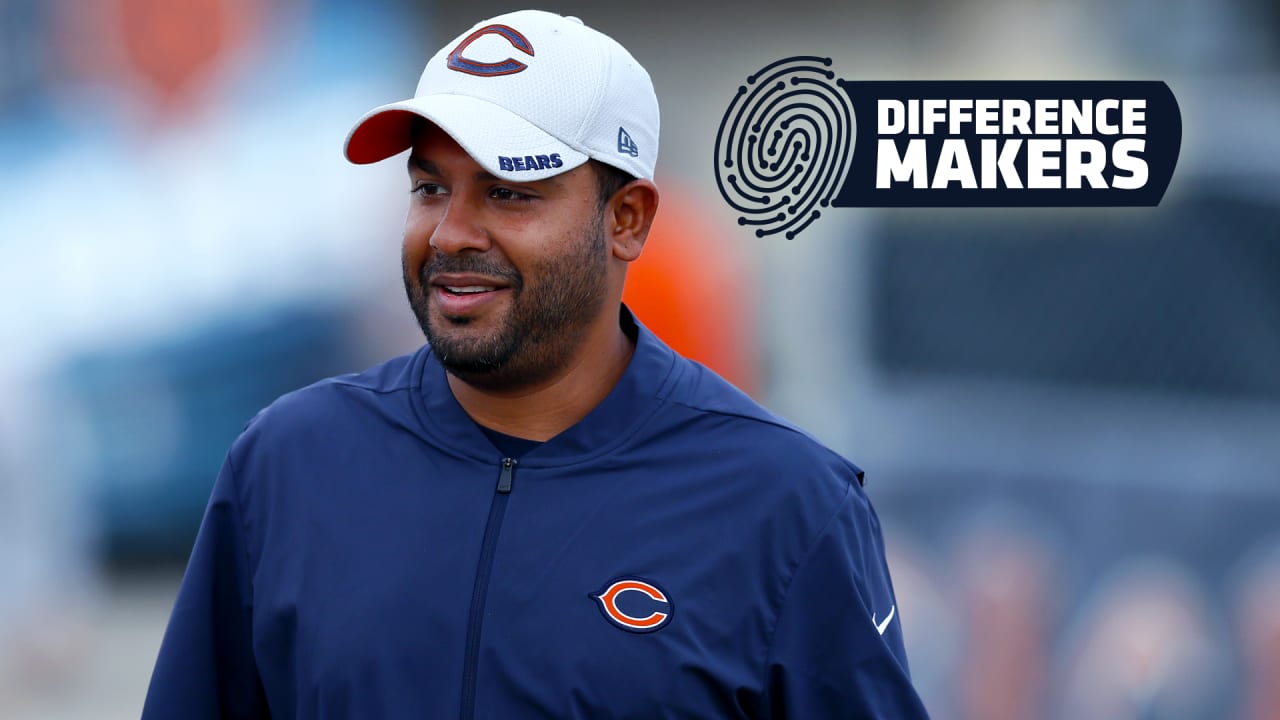 Desai ultimately earned a spot on coach Al Golden's staff, first as an academic graduate assistant and later as a defensive and special teams GA. At the time, Desai was balancing a busy schedule as a student and coach. He woke up at about 3 a.m. and did homework for about three hours before arriving at the football office.
"I wanted to be visible," Desai said, "to show the coaches I was willing to work, willing to grind, willing to do all that stuff."
Later in the day, Desai attended classes and monitored multiple study halls for football players, went to practice, and then worked on his studies before going to sleep about 11 p.m.
It didn't matter how grueling his schedule was, not when Desai knew it was necessary to achieve his goals.
"I don't know if it was difficult," Desai said. "I think it was organization and a matter of just wanting to. There were two options: you either figure it out if that's what you want to do or you don't. There was no [feeling], 'This is too hard.' That thought doesn't cross your mind because if this is what you want to do, you do it. If it's not, then you don't."
Desai never even considered quitting school or coaching while at Temple.
"I wanted to get my doctorate," he said. "I wasn't going to compromise. That's what I came to school for. There were no guarantees in the football world for me, especially with my background; not only my race, but I didn't play college football, I didn't play in the NFL.
"I needed to prove myself to people, and then even then, the opportunities are so limited. So it was a matter of me taking pride in my work. I knew that this was an access point for me. My foot was in the door at a college football program, around good people. I knew if I wanted to continue to coach at a higher level then I would have to prove myself. So by proving yourself, you've got to do good work and you've got to be present. So I had to do that. There was no other choice."
After earning his doctorate in 2008, Desai served as an adjunct professor at Temple in 2009 and 2010, teaching in the master's and doctoral programs in education administration.
Desai's coaching career reached a crossroads in fall 2009. He was still a graduate assistant at Temple when he received an offer to become a professor at George Washington University. He informed Golden that he was planning to accept the job. But the veteran head coach urged Desai to wait six months, promising that he'd promote him to a full-time position if one opened up.
When a job became available in 2010, Golden stuck to his word and hired Desai as outside linebackers coach and special teams coordinator—making the 27-year-old the youngest coordinator in college football.
Desai moved on to Miami (Fla.), to serve as assistant director of football operations in 2011 before spending the 2012 season as running backs coach and special teams coordinator at Boston College.
Desai was then hired by the Bears as a defensive quality control assistant in 2013, and he worked in that role under three head coaches: Marc Trestman (2013-14), John Fox (2015-17) and Matt Nagy (2018) before being promoted to safeties coach in 2019.
https://www.chicagobears.com/news/desai-s-success-fueled-by-perseverance-hard-work