Chicago Bears, general manager Ryan Pace prepping for unique free agency period
3 min read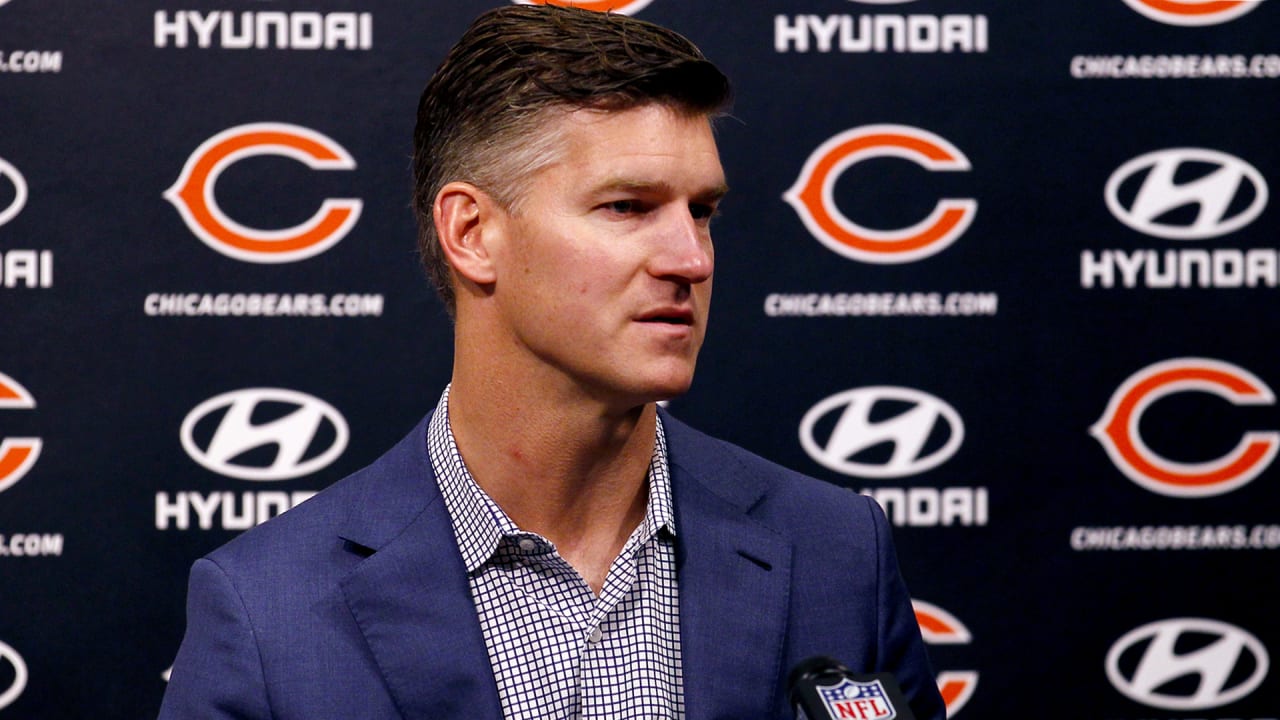 Appearing on the Bears All-Access radio show on WSCR-AM 670 AM Thursday night, general manager Ryan Pace vowed that the Bears will be ready for the anticipated influx of cap casualties that flood the free-agent market.
"Talking to agents around the league, I think that everyone's expecting that, and we're prepared for that," Pace said. "You have the guys that you know are going to be unrestricted free agents. We have those guys graded and we're ready.
"But you're [also] predicting who's going to get cut and who's going to be available and we're grading those players [too]. We just mix them in on the board, especially at the positions of needs that we're focused on, and what's realistic for us. It's just working through that. I think there are going to be some surprise cuts, too."
Pace is confident that the Bears will be well-prepared for this year's unique free agency market because of the working relationship he's developed with coach Matt Nagy as well as the cohesiveness that exists with the coaching staff and personnel department.
"I think we both operate with a lot of humility," Pace said. "You learn from mistakes, you learn from experience and you just learn as we just go through this together. I think we balance each other well. We lean on our staffs. The continuity that we have in the building with the scouts and the coaches, I think it's really valuable and it's really come together. I felt it in last year's draft, and I think the success of last year's draft when you look at all those picks is a byproduct from that.
"So I feel really good about it; all the experiences we've gone through. I feel we're stronger than ever right now and it just gives you a ton of confidence going into free agency this year that's going to be another unprecedented event with tons of players becoming available. A lot of guys are going to get cut, but I feel like we're ready for any direction it can go because of experiences and our time on task together."
Veterans whose contracts are terminated can immediately sign with another team, as Watt did with the Cardinals. But players with expiring contracts who are due to become unrestricted free agents must wait until March 15 to negotiate with other clubs and cannot officially sign a deal until March 17.
Pace and the Bears will have a wealth of information about each player that reaches the open market.
"We grade a ton of players," Pace said. "Everybody's graded every year in the league, and we've got multiple reports. Having that many reports in the system and all hands on deck with our scouting department and our coaches is really going to allow us to maneuver and pivot as it happens this offseason because there's going to be a lot of that as these guys are getting released. We've got to be ready to react quickly, and we will be."
https://www.chicagobears.com/news/bears-prepping-for-unique-free-agency-period