Chicago Bears rookie OL Teven Jenkins eager for start of training camp
2 min read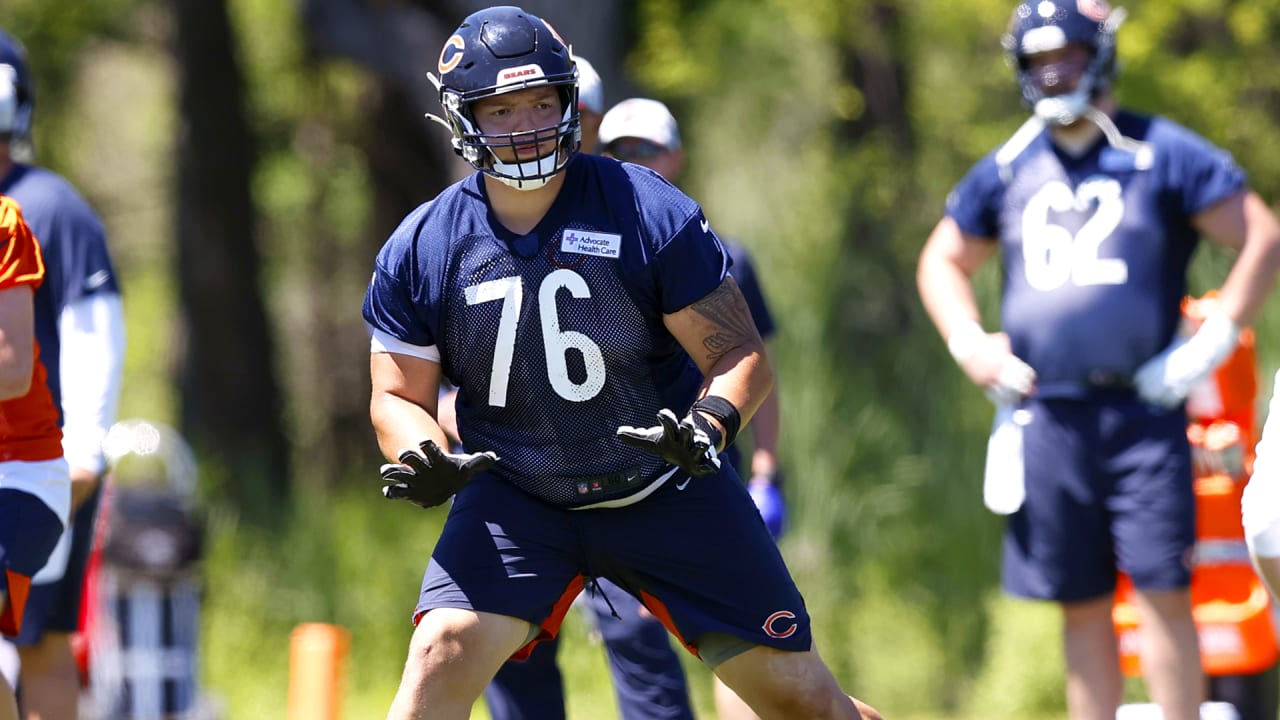 Training camp, of course, doesn't begin until July 27, so Jenkins will have to wait. In the interim, the 23-year-old intends to spend his time off brushing up on the Bears offense so he can practice at full speed this summer.
"One big thing for me is knowing the playbook," Jenkins said. "For me, that is the biggest part of football for myself, so I'm not afraid of making any mistakes because I already know where to go, how to do things, whatever play's called so I can go and play 100 percent instead of questioning myself mid-play or before the play."
Jenkins began adjusting to the NFL game this spring in OTA and minicamp practices. It was a valuable opportunity that last year's rookies weren't afforded because offseason programs were conducted entirely on a virtual basis due to COVID-19.
The assimilation process for Jenkins included honing his skills, sharpening his fundamentals under the direction of offensive line coach Juan Castillo and watching and learning from veteran teammates.
"For me to get my feet wet, I'm trying my best to understand the pace of the game as we're going against the defense and understanding how fast the change is from college to NFL. For me, it's always about getting in there with coach Castillo and keep on working on my sets, working on my left and keep working on that until I'm getting more fluid and be comfortable in my stance."
https://www.chicagobears.com/news/jenkins-counting-down-days-until-training-camp