Chicago Bears TEs Jimmy Graham, Cole Kmet possess special bond on and off the field
2 min read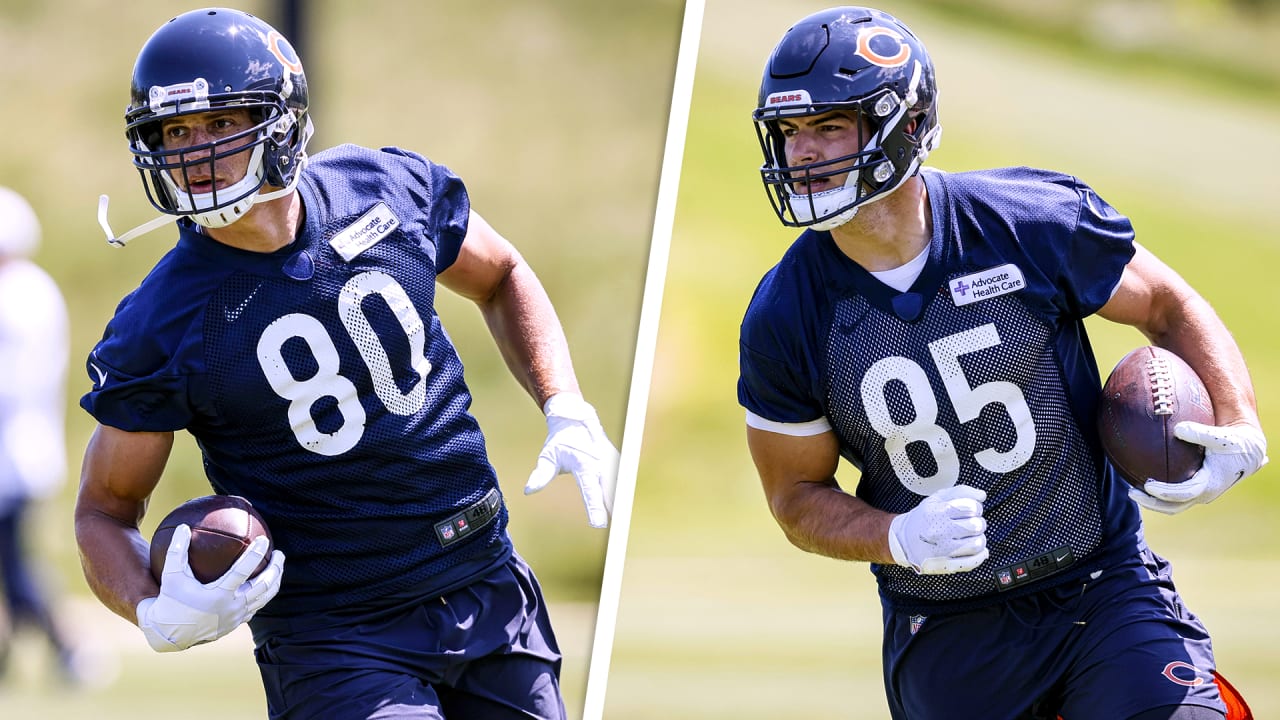 Graham, 34, led the Bears last season with eight touchdown receptions, catching 50 passes for 456 yards. The eight TDs were three more than he compiled the two previous years with the Packers and his most in a single season since he had 10 with the Seahawks in 2017.
Kmet, 22, took advantage of expanded playing time late in the season, catching 20 passes for 149 yards and one touchdown in the final five games after recording eight receptions for 94 yards and one TD in the first 11 contests.
With no offseason practices or preseason games in 2020 due to COVID-19, Kmet was eased into action. The 6-6, 262-pounder played fewer than 50 percent of the offense's snaps in each of the first nine games before lining up for 70, 79, 78, 85, 100, 90 and 89 percent of the plays in the last seven contests.
"Probably my biggest joy last year was to see his growth," Graham said, "and to be a part of that and to share those moments with him and to celebrate him and to celebrate us. I just love playing with him on the field, so hopefully we'll get a bunch more opportunities this year and have a bunch more special moments."
https://www.chicagobears.com/news/tight-ends-graham-kmet-boast-strong-rapport