Darrisaw & Davis Return to Practice; Brandel Takes 1st-Team Reps
2 min read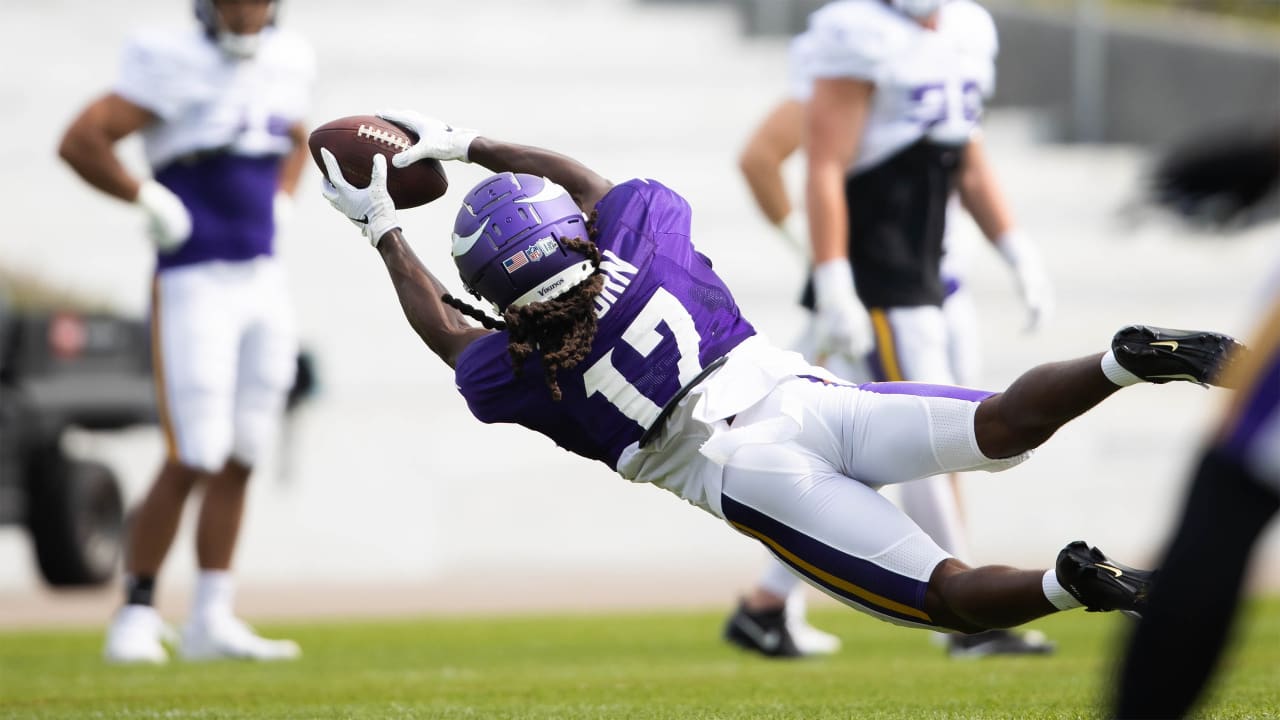 Davis and Borland later met up after practice with a fist bump and a smile.
But with Hill out, the Vikings once again had to shuffle around their offensive line. The first-team consisted of the usual starters in Brian O'Neill at right tackle, Garrett Bradbury at center and Ezra Cleveland at left guard.
Olisaemeka Udoh and Blake Brandel split reps at the top left tackle spot, with Udoh also splitting reps with Dakota Dozier at right guard.
Udoh, by the way, stood out in 1-on-1 drills against Hercules Mata'afa, and Davis fared well against Jalyn Holmes.
The second-team line consisted of Udoh and Evin Ksiezarczyk at left tackle with Dru Samia at left guard. Mason Cole was at center, with Davis and Zack Bailey on the right side of the line. Kyle Hinton mixed in at left guard for the depleted position group.
2. Smith steps in for Barr at linebacker
With Barr out, it was Cam Smith who stepped into his key role on defense.
The third-year linebacker (who missed all of the 2020 season after undergoing open-heart surgery) played next to Eric Kendricks with the first unit Wednesday. And it was Smith and Nick Vigil late in practice in a nickel situation when Kendricks was given a breather.
Minnesota's defense had a solid day overall, and it was Cameron Dantzler who had the play of the day.
The second-year cornerback scooped up a Dalvin Cook fumble and raced untouched to the end zone for a 40-yard score that drew cheers from the crowd.
3. Osborn continues to make case for roster spot
K.J. Osborn is stating his case to be on the Vikings 53-man roster.
The second-year wide receiver continued his strong camp with another impressive session that included multiple acrobatic catches.
He made a nice adjustment on a sideline catch from Jake Browning midway through practice, and later moved the chains on third down with a reception over the middle.
But perhaps his best catch came with Browning on the move, as the 2020 fifth-round draft pick sprawled out for a tough diving reception.
https://www.vikings.com/news/christian-darrisaw-wyatt-davis-training-camp-practice