DE Patrick Jones II, Pittsburgh, 90th Overall
2 min read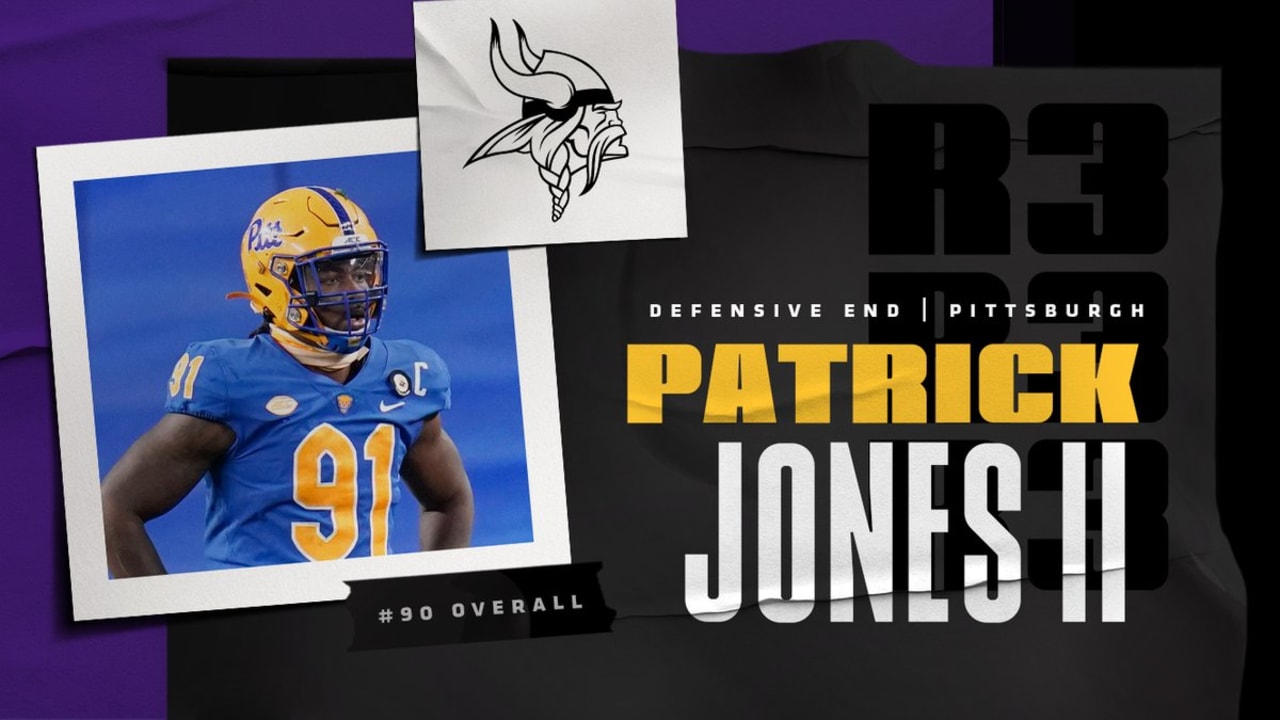 "As they continue to mature at the position, as long as they have the physical traits we're looking for, we feel like they're all going to have a chance," Spielman said.
Jones, a redshirt senior who is listed at 6-foot-4 and 261 pounds on his NFL.com bio page, was a consensus All-American in 2020 and was also named as a First-Team All-ACC selection.
He started all 11 games for Pittsburgh at defensive end, racking up 44 tackles, 13.0 tackles for loss, 9.0 sacks and a fumble recovery.
His sacks total led the ACC and ranked fifth in the nation, and his 22 career sacks rank 12th all-time in program history.
Jones will be able to practice against former Panthers tackle Brian O'Neill, whom he connected with via FaceTime shortly after the draft.
O'Neill posted a screenshot of their call on his Instagram Story with the caption, "My boy, welcome to the squad … gonna be a great one."
"We used to go at it every day in practice my freshman year," Jones told Twin Cities media members. "He was like, 'I'm so happy for you, bro.' He said, 'We get to go back to battle again and get each other better. I'm so happy you're a Viking.
"He's a great player,' Jones said. "Now we get to keep battling in practice and just get each other better."
https://www.vikings.com/news/vikings-select-de-patrick-jones-ii-with-the-90th-overall-pick