DeAndre Hopkins Looking For His Own Nirvana
2 min read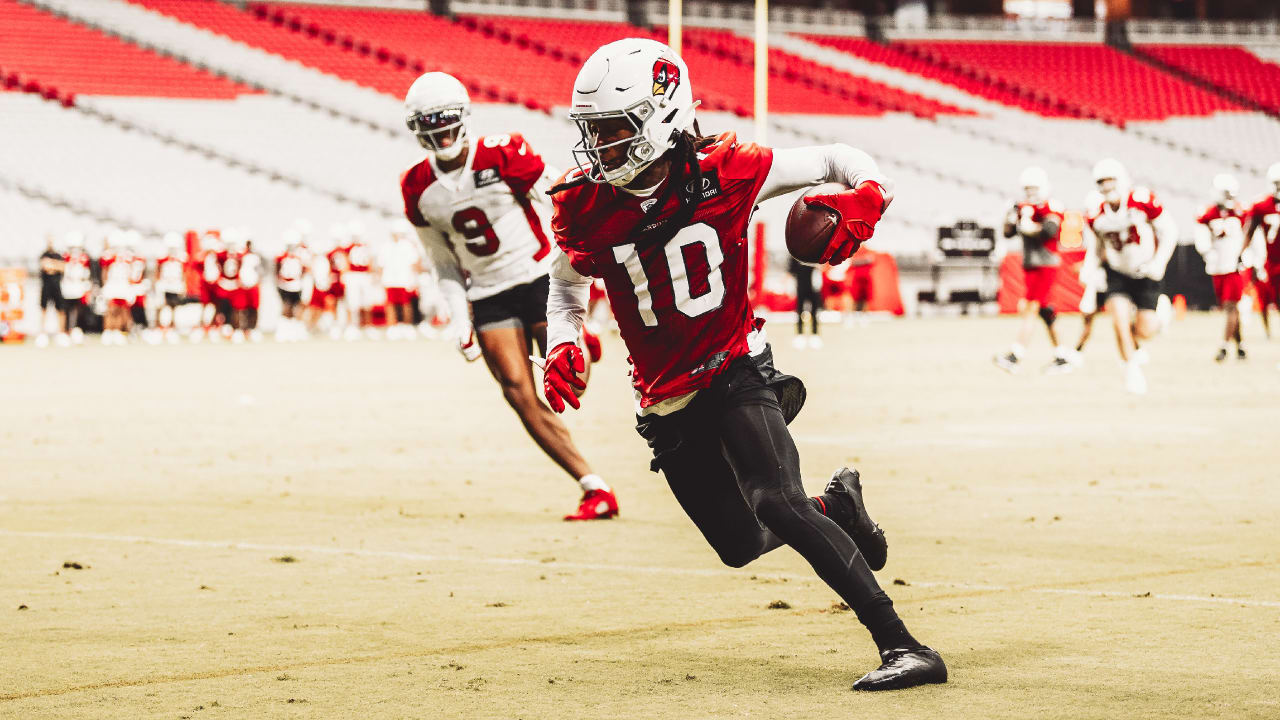 That could be helped by the addition of Green, who after a couple of subpar years in Cincinnati, has looked good in practice. Green said their connection was immediate, with Hopkins already telling Green if he wanted to swap a route at times, he would switch.
"There are no egos in this room with us," Green said.
What's more, that same idea that Green has of Hopkins making the game easier for him with defenses? Hopkins can see Green aiding him the same.
"To be honest, I probably haven't played with anyone of his caliber also," Hopkins said. "I know you guys (in the media) are probably going to take that and run with it. Larry (Fitzgerald) is obviously a Hall of Famer, I got to play with him later in his career. I got to play with Andre Johnson, later in his career.
"The reason I say that, A.J. still has a lot in the tank. The other two Hall of Famers I played with I'd say were at the end of their career. They taught me a lot, but I feel like A.J. is still in his prime."
Hopkins said he doesn't think he's reached his peak either. His statistics certainly showed that last season. He's a different player than when he first got into his first training camp in Houston – less weight training, a lot of running (but not on concrete anymore), and cardio via Soul Cycle.
This is a man who set high school interception records in South Carolina and went to Clemson originally as a defensive back. Yes, you see him be the clothes he wears and mistake him for a "high-class, bougie kind of guy."
"But I'm a dog, man," Hopkins said.
As for practice, "I love practice," Hopkins said. "A big misperception about someone like me, he doesn't like practicing." Instead, Hopkins said, he got a tightrope procedure in his ankle about three years ago, a fix to a lingering problem that can often slow a player.
So he'll sit out once in a while, being careful. "Coaches are smart how they manage my hours," Hopkins said. "But I love competing."
After all, that's how he came down with that legacy catch between three Bills last season.
"I just like football," Hopkins said. "I hate losing."
https://www.azcardinals.com/news/deandre-hopkins-looking-for-his-own-nirvana