Dennis Gardeck Headed In Right Direction With Rehab
2 min read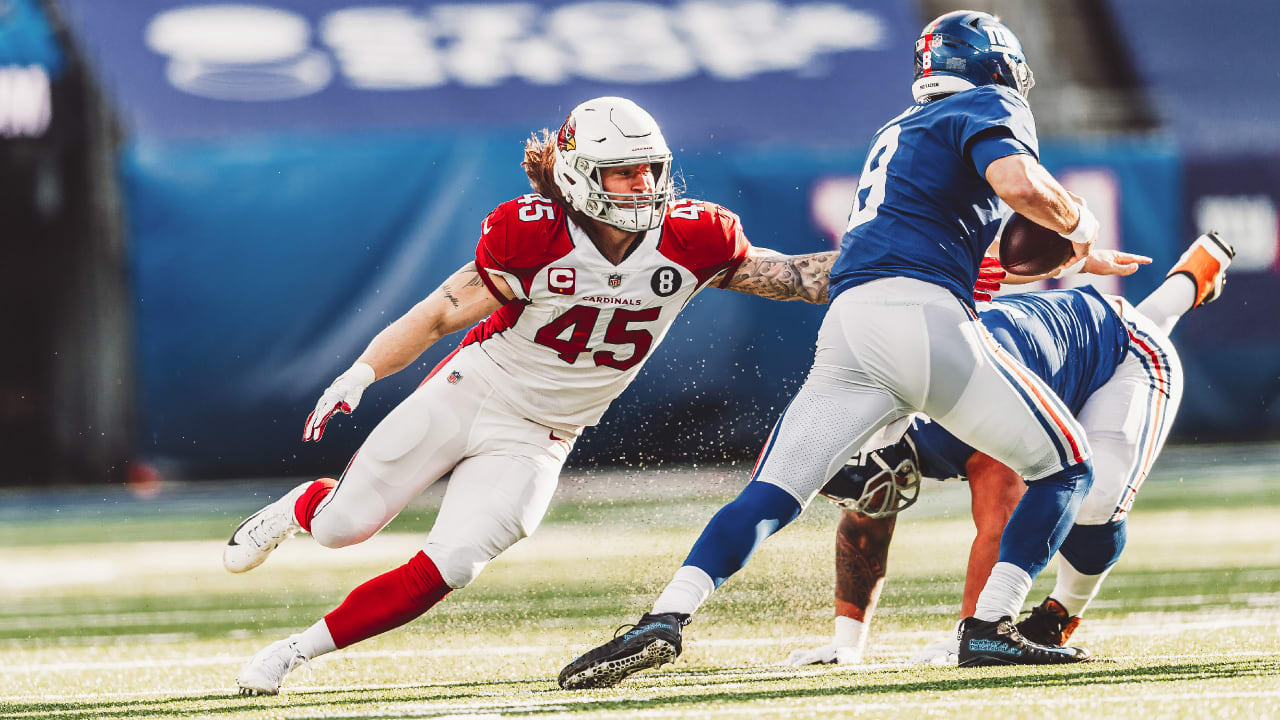 "There is always that question when you're going in practice, going against our starting offensive line and you're like, 'Man I'm ready to be out there (on defense) and doing those things, maybe it's different on game day, maybe I'm wrong, maybe I'm overconfident,' " Gardeck said. "You see it all the time with guys in the league – their ego is bigger than their play. I've never wanted to be that way. So it was, trust the timing, maybe you're not ready for it yet.
"Part of it was cool to see all the hard work pay off, but also it was such a small snap count, such a limited number of reps. I am aware it's a little skewed. I look forward to putting more out there."
The humble tumbles out of Gardeck, insisting that he was helped because the defensive snaps he was playing were passing downs only, boosting his percentage. But advance metrics also show that Gardeck was also earning his sacks rather than just cleaning up pressures by others, and the Cards certainly will be able to use him back in that role even as Jones returns to the field.
Gardeck is hopeful that, regardless of how camp begins, Week 1 is possible.
"I wouldn't put anything past Dennis," coach Kliff Kingsbury said. "He looks great and it sounds like he is ahead of schedule by all accounts, so we will see how he feels going into training camp. If he's not ready for the start, I'd expect him to be ready soon thereafter."
Perhaps the trainers have had to, in Gardeck's words, "re-wire" his mindset through this rehab. He will have the chance to go all out, Gardeck The Barbarian-style, soon enough. A knee injury, no matter how serious, isn't changing that.
"It was a great year," Gardeck said. "Yeah, it was cut a little bit short, but they always say, it's not if you're going to get hurt in football, it's when you're going to get hurt. I feel like I can lay my head on the pillow at night knowing I did everything I could."
https://www.azcardinals.com/news/dennis-gardeck-linebacker-acl-rehab-headed-in-right-direction