How does the Broncos' trade for Teddy Bridgewater impact their plans for Round 1?
4 min read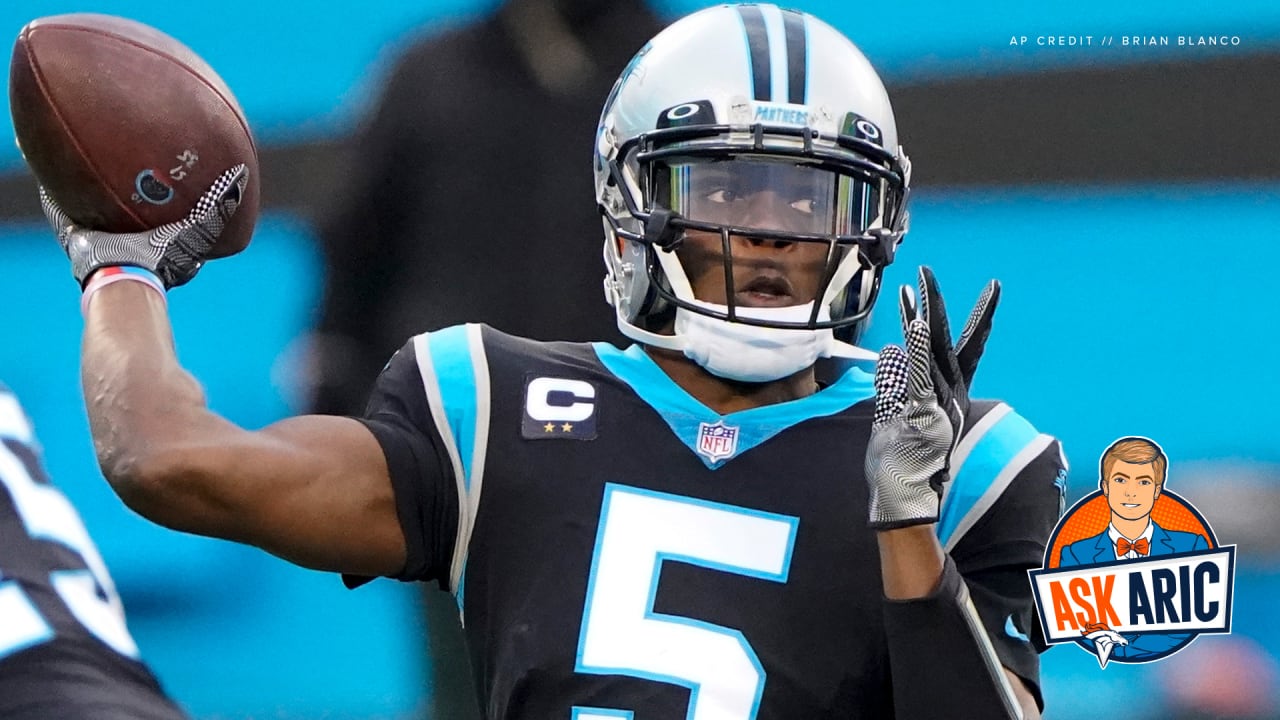 What three positions are your Top 3 for Round 1? – Gary F.
QB, LB, CB — in that order.
In this league — and particularly in this division — you need an elite quarterback to win consistently. Perhaps Drew Lock can become that player, but I'd add a quarterback with elite upside in the draft to give the Broncos yet another option in their search to find a franchise quarterback. Linebacker is a position where an elite playmaker like a Parsons, Davis or Owusu-Koramoah could make an immediate impact in Denver. Alexander Johnson and Josey Jewell are solid starters, but the team must continue to find players who can cover tight ends and running backs, particularly when they face Travis Kelce and Darren Waller a combined four times per season. Finally, while the Broncos seem set in the secondary for this season, Kyle Fuller and Bryce Callahan are both only under contract through 2021. All four of the top cornerbacks — Patrick Surtain II, Jaycee Horn, Caleb Farley and Greg Newsome II — could be elite, Pro Bowl-type players. It makes sense to me to get one of those guys for the future.
If 49ers turn and pick [Trey] Lance, New England gives (cap-strapped) Atlanta a ransom to move up for [Justin] Fields, does Mac Jones drop all the way to 9? – William H.
Quite possibly. But another team could see a historic run on quarterbacks — it would be the first time ever that four QBs would go in the top four picks — and decide to make a move. Detroit and Carolina have both been rumored as destinations for teams looking to trade ahead of the Broncos. But yes, I think in this scenario, Jones would make it to No. 9. Even if that's the case, we have no idea which of the quarterbacks the Broncos would deem worthy of drafting in the ninth spot. If Denver didn't think Jones was the right move at No. 9, the Broncos could be the one to trade down with a quarterback-needy team and get a haul of picks. For what it's worth, I also don't think we're going to see four quarterbacks go with the first four picks. Every year, there's chatter about how early the QBs will go. Two years ago, there was talk that Kyler Murray, Daniel Jones, Dwayne Haskins and Lock could all go in the top 10-to-12 picks. Haskins ended up at 15, and Lock fell to 42. I'll be a bit surprised if QBs sweep the top four spots.
Would past draft history (i.e. 2018 passing on Josh Allen) have any impact on new GM George Paton's approach toward QBs in this year's draft? – @Brsutton14
I don't think anything that's happened in Denver — outside of the makeup of the roster — will have an impact on Paton's decisions. For example, I don't think the Broncos are likely to draft a tight end or wide receiver at No. 9, regardless of how the board falls, because of the team's wealth of resources at the position. That said, I'm sure Paton is not going to be making his decision about who to draft based on which quarterbacks were drafted or not drafted in the past. Paton won't be deciding whether to draft Fields, Lance or Jones because the team passed on Josh Allen.
If we pick QB in 1st round, should Denver go back to 1st round for Zaven Collins, Caleb Farley or JOK? – @ferpatrp
Well, that kind of depends on what it takes to get a quarterback. If the Broncos trade picks to move up in the Top 10, I wouldn't think they'd use additional capital to get back into the first round. If they snag a QB at nine without moving, then trading back in could make sense if a high-quality prospect starts to fall. In Paton's nine drafts in Minnesota as the team's assistant GM, the Vikings traded back into the first round on three occasions. I'm unsure if JOK would still be there in the late 20s, but Collins is another talented linebacker who could be an option. Farley's medicals could push him down, and he may be worth it if the Broncos are comfortable with his health. I'd maybe add Davis and Miami's Jaelan Phillips as other trade-back-in-worthy players.
If Denver does not go with QB in first round, what QB can you see them taking later? – Reggie
To be honest, I'd be somewhat surprised if the Broncos took a quarterback after Round 1. After adding Teddy Bridgewater, Denver has both a quality veteran and a young quarterback who may still break through to another level. Now, it may be worth adding a Fields, Lance or Jones for their potential upside, but I'm not sure that any of the quarterbacks who will be available in Round 2 and beyond would be a significant upgrade. Davis Mills might be the name I'm most intrigued by after Day 1. He started just 11 games in college because of injuries and COVID-19, but he was a former top recruit and could be a sleeper pick among QBs.
https://www.denverbroncos.com/news/mailbag/ask-aric-how-does-the-broncos-trade-for-teddy-bridgewater-impact-their-plans-for