How 'Freakish Athlete' Kene Nwangwu's Size & Speed Could Help Vikings in 2021
3 min read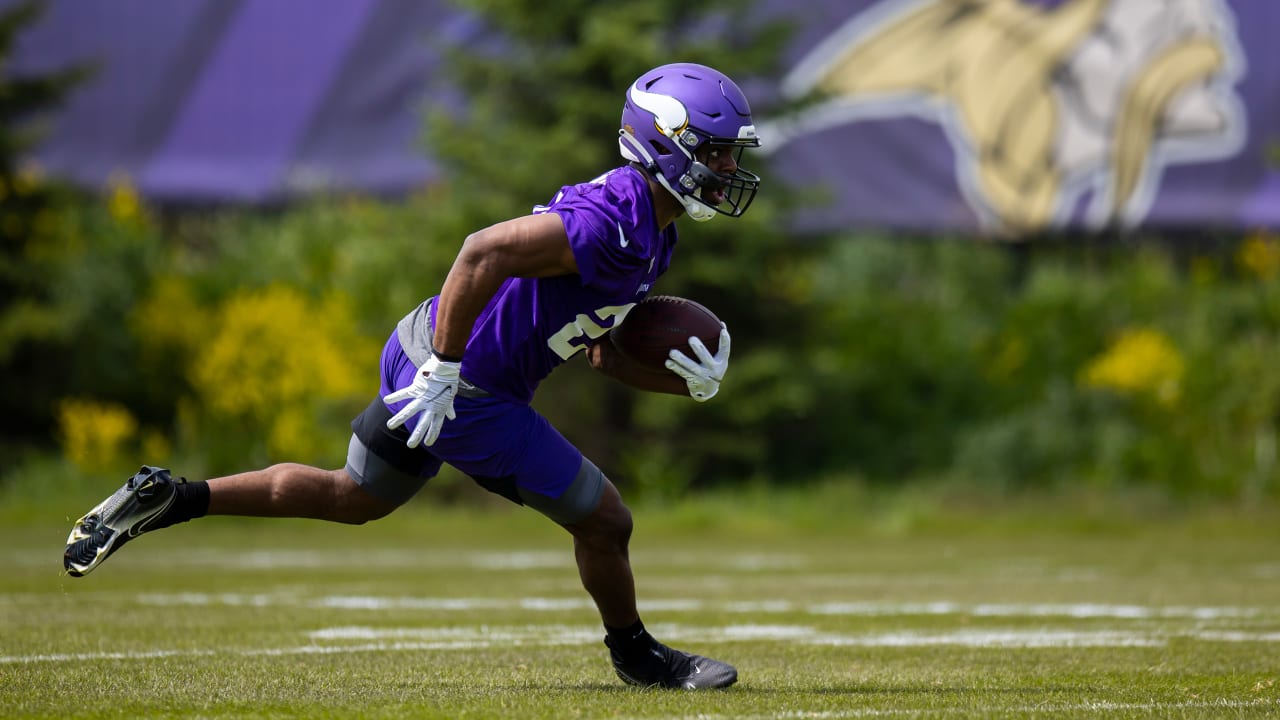 Bercich highlighted Nwangwu's speed, saying he's "explosive" in the kicking game.
He specifically broke down a return of Nwangwu's against Oklahoma.
"What he does so well is that he sets up the returns," Bercich explained. "You see him starting up the middle of the field and then breaking it to the wide side. And once he gets through those first two levels of blockers and he gets himself in the open, you'll notice – right around the 40-yard line, No. 47, has the angle on him. Well, at least he thought he did.
"[Nwangwu] gets outside, turns the corner, and there's no one who's going to catch him. That 4.3 speed is unbelievable once he gets himself in the open field," Bercich added.
On another return, Bercich pointed out that the kicking team "reduced the field" in an effort to corner Nwangwu on the right side. Spoiler alert: it didn't work.
"Again, what he does so well is that as soon as he catches this kickoff, he's taking this thing north-to-south to set up his blocks, to try to pull in all the defenders and open up the wide side of the field," Bercich said. "Once he gets to about the 20-yard line, you're going to see the blockings are all up front … and he's almost 1-on-1 with the kicker. He breaks that thing back, and again at the 40-yard line there are three defenders that have an angle on him, but not one of them catches him. That's the speed and burst that this kid has."
On kickoff return, Bercich said, Nwangwu can make an immediate impact.
Don't ignore his ability in the run game, either, if the Vikings find ways to use him there behind Cook and Mattison.
Bercich said Nwangwu's success offensively all depends on his blockers getting him to the second level. And if that happens? He's gone.
To demonstrate Nwangwu's skill set as a running back, Bercich looked at a game against TCU.
"On this play, just a simple handoff, but once he breaks through that line, there's a safety untouched, you're not going to get him," he said. "A shoe-duster tackle, he gets by him – boom! – explosive play all the way to the end zone.
"You look at it from the end zone angle, and it looks even better," Bercich continued. "Just a simple zone block up front, the same way the Vikings do it; they have a safety that's completely unblocked, you can get him 1-on-1, burst to the outside. Takes him a little while to plant that foot and cut that thing back north-and-south, but once he has that straight-line speed, man, you're not going to catch him."
https://www.vikings.com/news/kene-nwangwu-2021-nfl-size-speed