J.J. Watt Embracing Offseason Preparation With Cardinals
2 min read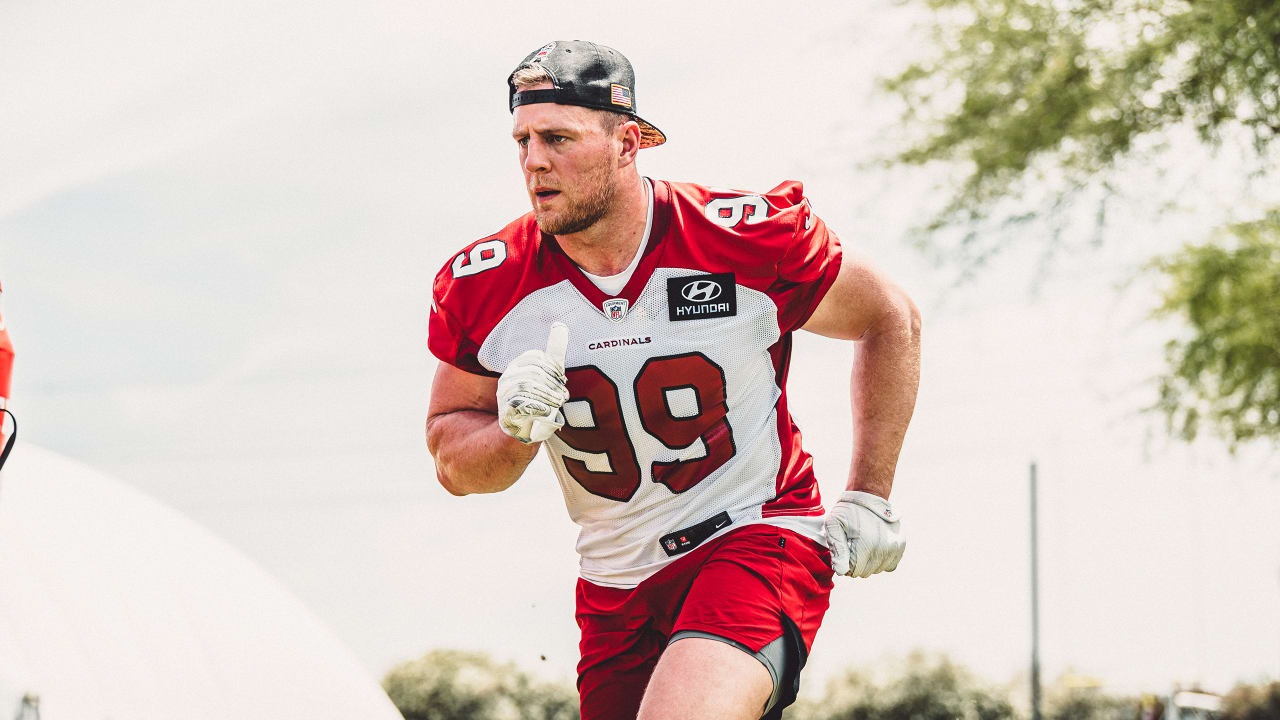 Rules are more like suggestions to NFL superstars.
If J.J. Watt wanted to loaf through the Cardinals' OTA session on Wednesday, few would have batted an eye.
But the veteran defensive end did the exact opposite, buzzing around excitedly during the on-field work with his new teammates.
"He's locked in all the time," coach Kliff Kingsbury said. "He's a team guy. Incredible work ethic. Incredible leadership. It's been a real joy to see him around the building."
When the regular season begins, the Cardinals are hoping Watt can return to the form that once made him the most feared defensive player in the NFL. In the meantime, Watt continues to prepare as much as possible for the opportunity, even under the scorching hot sun in the middle of the offseason.
"You obviously have to love the work," Watt said. "If you don't love the work, if you don't love the process and what it takes for day-to-day improvement, then you're not really going to ever make it too far. Talent is great, but you have to be able to cultivate and build upon that. That's what I love about this game. Every single day you can go out there and improve, and you get to test yourself against other unbelievable athletes.
"You put it all together on game day, and it's me vs. you in who worked harder, who's smarter, who knows how to play the game better. It's a beautiful game, and that's what I love. And being down here with a fresh start, new energy … there is just something to the new scene. There is a lot of energy and excitement, and I'm very, very excited to get to work."
https://www.azcardinals.com/news/j-j-watt-embracing-offseason-preparation-with-cardinals