Janarius Robinson's Quick Burst and 'Crazy Long Arms' Could Help Vikings
2 min read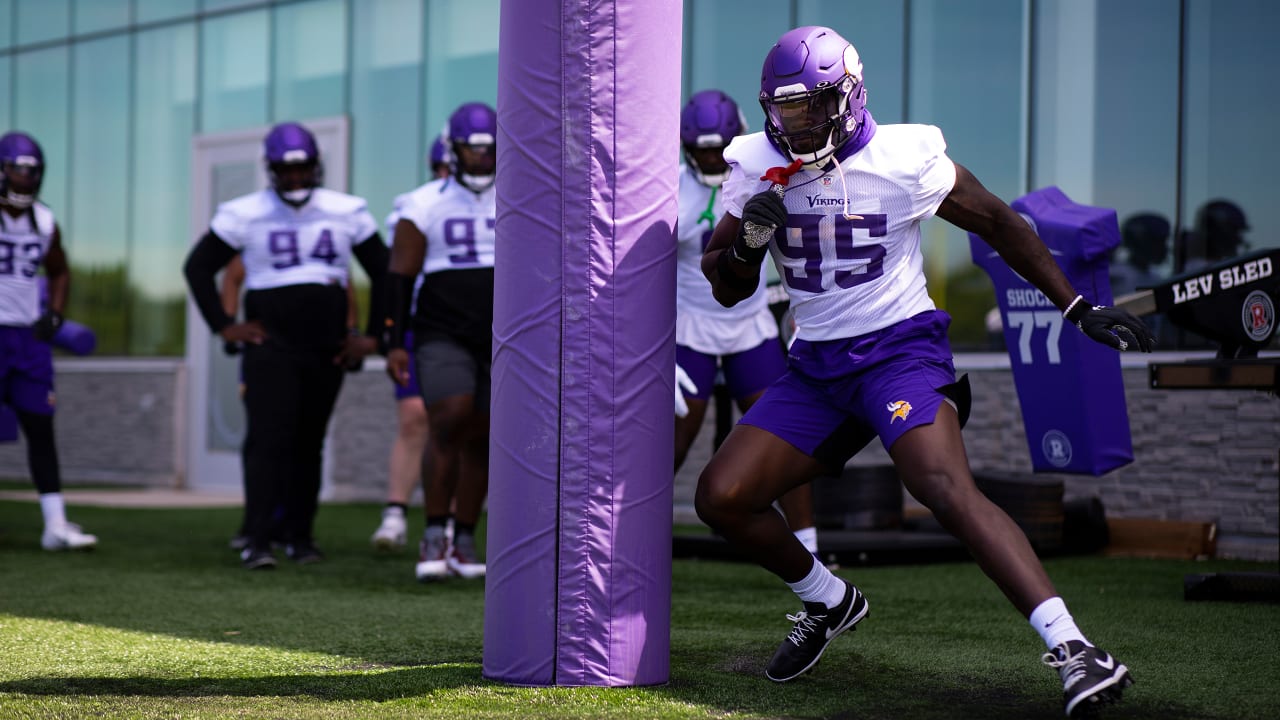 2021 Outlook: The Vikings are set at one starting defensive end spot with Danielle Hunter, while others such as Stephen Weatherly and D.J. Wonnum could battle for the opposite starting job.
Trapasso said that Robinson could be viewed as a situational rusher who could potentially wreak havoc on opposing offenses on certain downs.
"He's more of a work in progress, but don't be surprised if he has some insane splash plays," Trapasso said. "He is an absolute freak [of an athlete] at a premium position."
Trapasso explained further, noting that he doesn't expect Robinson to start much or even play a high number of snaps in 2021.
But much like Hunter did as a rookie in 2015, he could see the field on third down when offenses are in passing situations. Hunter had 6.0 sacks in 392 defensive snaps (37 percent of Minnesota's time on the field) in 2015.
Those scenarios, Trapasso said, would allow Robinson to get accustomed to the league while he slowly builds up his game.
"You want him to pin his ears back and rush the passer. They shouldn't be worried about him early in the season on first down when teams are more likely to run," Trapasso said. "They should want him to use that outside speed rush and threaten with his speed. If he can develop just one countermove off the explosive outside speed rush, that's really all he would need to be that situational rusher.
"By November and December, when the Vikings are hopefully making a push for the playoffs, if you add someone with that level of athleticism to the revamped defensive line … it will ultimately be a very good group to send at opposing quarterbacks," Trapasso added.
Coachspeak: "I'm really pleased with the way that Pat and Janarius are working. They're getting better every day. They're both smart players. They're both long and athletic like I thought they were coming in. They're getting better every week, and I just think these reps that they're getting are very valuable to them so when they come back to camp, they have a greater understanding of what we're trying to do."
— Vikings Assistant Head Coach/Co-Defensive Coordinator/defensive line coach Andre Patterson
Film Breakdown: Former Vikings player and coach Pete Bercich, now a Vikings Radio Network analyst, looked at some of Robinson's tape at Florida State.
https://www.vikings.com/news/janarius-robinson-2021-nfl-draft-defensive-end-xs-os