John Lynch explains how safeties like Justin Simmons are at the center of the position's evolution
3 min read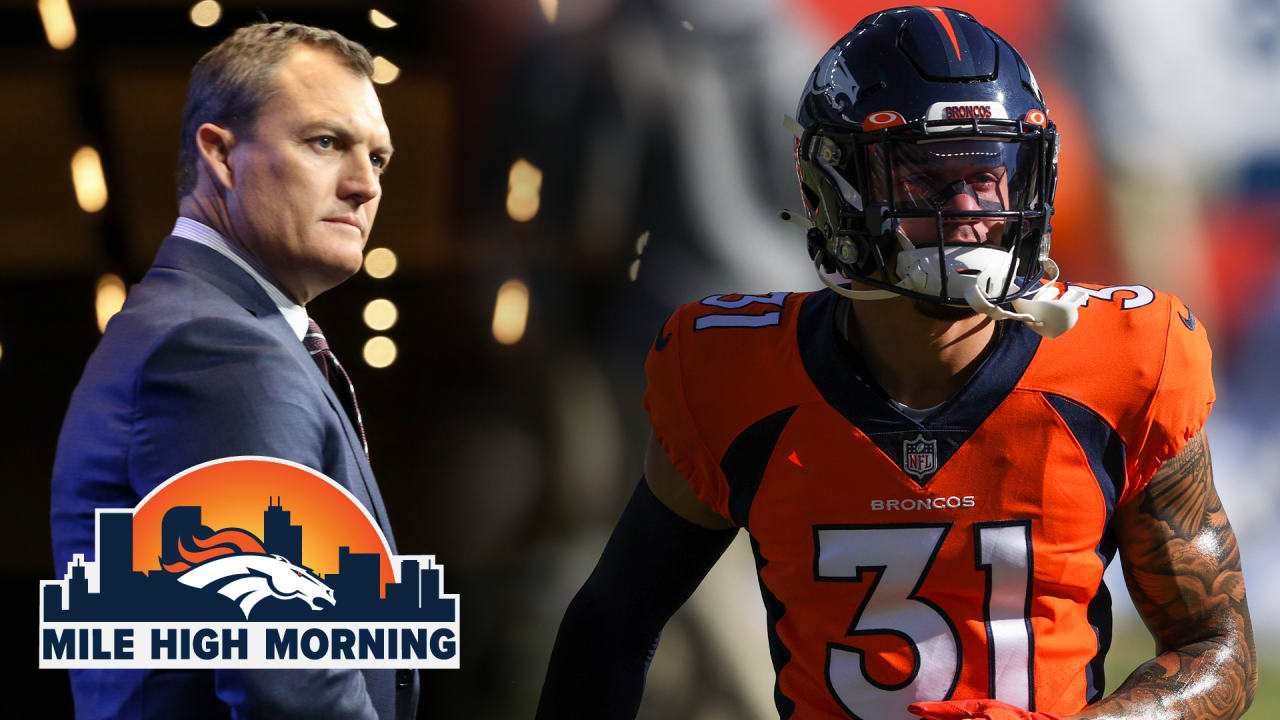 The Lead
The moment may have been slow to arrive, but it appears the Pro Football Hall of Fame's voters finally are showing appreciation to great safeties at the rate they deserve.
For years, the position was somewhat overlooked, but as the position has evolved in recent decades with players like former Bronco John Lynch and other recent Hall of Fame inductees like Troy Polamalu and Brian Dawkins, people have come to understand that safeties can be so much more than just a last line of defense.
"I think that is one thing that is extremely gratifying, to see that there's been a movement — and, I think, a well-needed one — that speaks to the value of that position, because for years … safeties were facing an uphill battle of getting into the Hall," Lynch said Thursday. "I feel like I've lived it, but I don't know verbatim how we started knocking down the door, but a number of safeties have gone in. I think Brian Dawkins, Troy Polamalu, Steve Atwater, Kenny Houston at some point went in. I mean the list is long here in recent years.
"I think it's appropriate, because I think that position really has an impact on football, the reason being you're asked to a do a little bit of everything, so you can get really involved in a game."
Now, the effect is even more pronounced, as safeties — including a star Broncos player — are able to play every kind of defense: pass-rush, run defense, coverage, etc.
"Your coordinators can move you around and find ways, and it's tough to deal with if you have a player that can do the multiple things you have to be able to do at those positions," Lynch said. "Having said that, everything in football is cyclical. When I first came in, there were a lot of safeties that kind of looked like me: 220-pound, bigger thumpers that dealt with big running backs. I think clearly now the guy we have in San Francisco in Jimmy Ward is a great illustration, a guy who has cornerback skills who can get down and cover tight ends but can also line up in the slot against receivers. Justin Simmons in Denver is another example, a guy who's got enough size to mix it up and play physically but also can hold up in coverage. I did a lot of that throughout my career, but I wasn't asked to cover receivers in the slot. …
"I think we're going through a cycle right now with all the passing in the game, where that position will always, I think, require a skill set to be able to do a multitude of things," Lynch said. "It's why I love the position."
https://www.denverbroncos.com/news/mile-high-morning-john-lynch-explains-how-safeties-like-justin-simmons-are-at-th