Khyiris Tonga seeking to make positive first impression with Chicago Bears
2 min read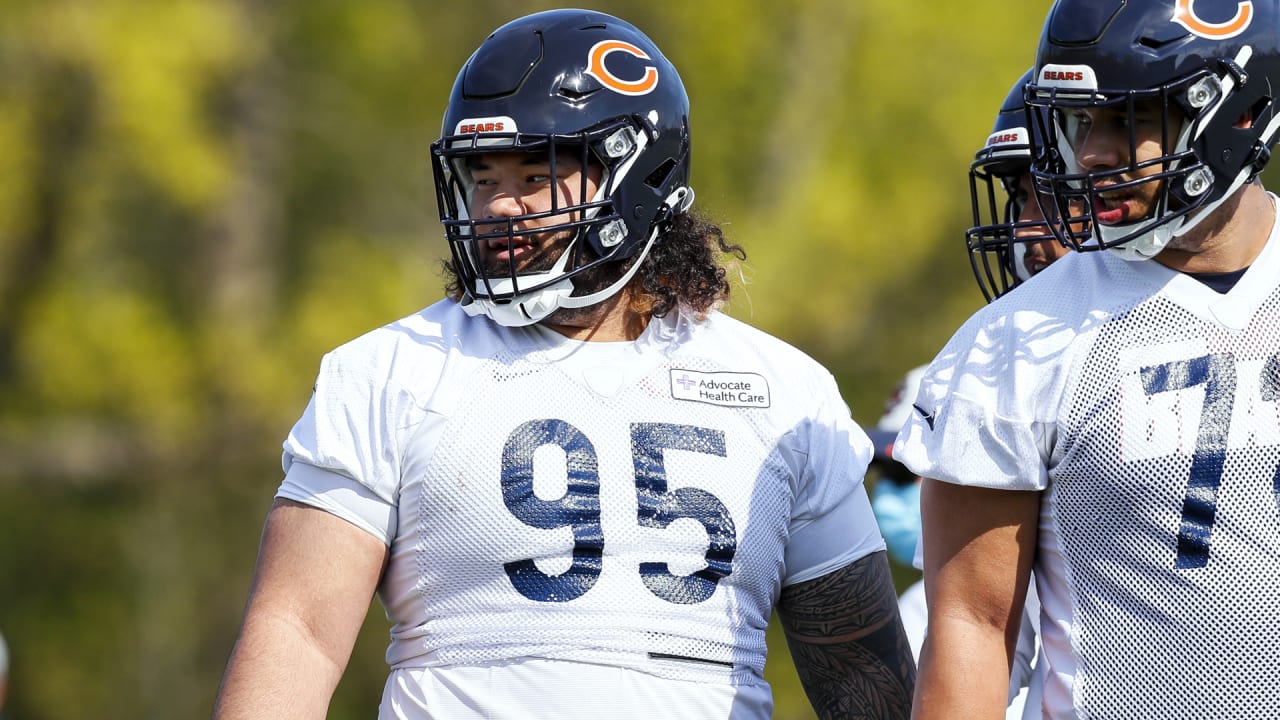 The Bears selected Tonga with the 250th overall pick in the draft that they obtained from the Seahawks after trading down nine spots in the sixth round.
The 6-4, 321-pounder appeared in 47 games in four seasons at BYU, registering 130 tackles, 16.0 tackles-for-loss, 8.5 sacks, 12 pass breakups and two forced fumbles.
Last season Tonga played in 11 games and recorded 36 tackles and 3.5 tackles-for-loss while establishing career highs with 3.5 sacks and five pass breakups.
After the draft, Bears general manager Ryan Pace described Tonga as "a powerful run stopper" who "gives us a lot of size inside."
"We love his makeup," Pace said at the time. "He can push the pocket. He's got a knack for batting passes down at the line of scrimmage. When we looked at our whole front board, he really led all that group in batted passes over the last three years. Just a natural fit with our defense with Tonga."
In listing Tonga's strengths, Farrar wrote: "Tonga takes onrushing blockers on with a wide base and heavy hands, and he'll swat lighter centers and guards out of the way quickly. Impressive lateral agility showed up especially against Coastal Carolina in 2020, when they seemed to be running outside constantly to avoid him, which didn't work. Slides off centers quickly to make run stops in his area. Closing speed allows him to jump a gap and take down a ballcarrier in space. Stabs with his hands to get free space from the center and then can close on the quarterback quickly. Tackles like an alligator with a malevolent barrel roll, and down the ballcarrier goes."
https://www.chicagobears.com/news/tonga-seeking-to-make-positive-first-impression