Kirk Cousins' 2021 Benchmarks & Vikings WR3 Status
2 min read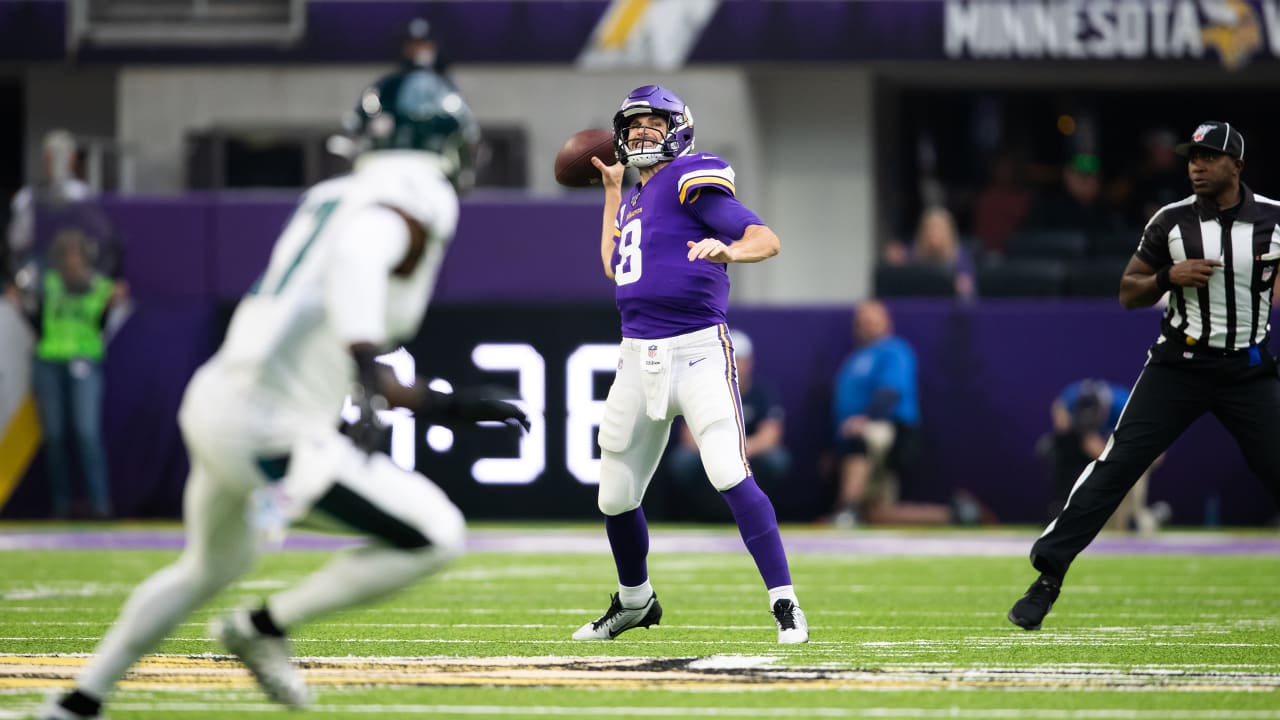 What do all of them have? A Super Bowl ring.
Cousins, of course, will need help around him — as every quarterback does. The Vikings went all-in on revamping their defense this offseason, so that unit should be able to give him a few extra possessions this year.
There are also a boatload of skill players around him, and Minnesota has invested deeply in the offensive line in recent drafts to help protect him up front.
The pieces appear to be in place for Cousins to be able to take the Vikings on a deep playoff run this season. I have no doubt he would prefer that over gaudy statistics.
I am just wondering why the Vikings have not signed an experienced offensive guard or tackle. Yes, they drafted one of each but they are rookies and there is no experience behind them.
And speaking of that offensive line in front of Cousins, Gerald has an inquiry about that position group.
As I mentioned above, nearly all of Minnesota's resources in free agency this offseason went to the defense.
Minnesota brought back previous players who were set to become free agents (Rashod Hill and Dakota Dozier) and tradked a sixth-round pick to acquire interior lineman Mason Cole from Arizona.
I'm not saying any of those players are Pro Bowlers, but they have 76 combined starts between them. Cole leads the way with 32, while Dozier has 27 and Hill has 17.
Hill (left tackle) and Dozier (right guard) worked with the first-team offense during the offseason program, but rookies Christian Darrisaw (left tackle) and Wyatt Davis (right guard) could certainly earn starting roles with strong performances in training camp and the preseason.
If that does end up being the case, those three would be solid backups with the experience you are looking for.
https://www.vikings.com/news/kirk-cousins-2021-wide-receiver-three-status