Kyler Murray's Legs Can't Shoulder The Whole Load
2 min read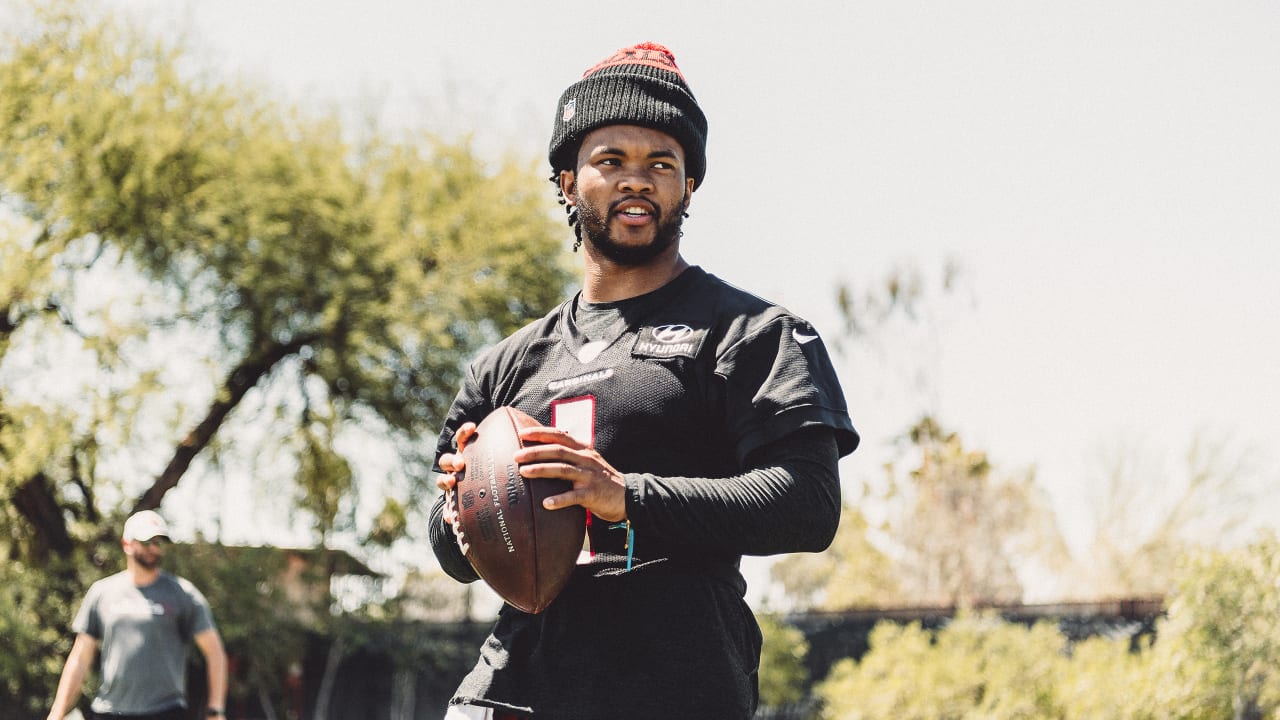 The Cardinals wrapped up offseason work with the final day of minicamp on Thursday, and the best-case scenario in 2021 is a perfectly-healthy Murray from start to finish.
However, if an injury slows him down, or if teams game-plan to curtail his rushing like they did down the stretch, the Cardinals' offense will need a Plan B. That's why Murray is intent on becoming a better all-around quarterback in his third season.
"Leadership, taking care of the ball, being better as far as accuracy, the whole game," Murray said. "There is no one in this building or that watches the game that is a bigger critic of me than I am. I know what I need to get better at. When we get out there on the field, I plan to show that I grew in those areas."
"More weapons than I can ask for," Murray said.
Moore's ability to stress a defense horizontally on jet motion play-calls could bring a dimension to the offense that's been lacking.
"He did a lot of it in college," Kingsbury said. "You can look at the film. I thought coach (Jeff) Brohm there at Purdue did a tremendous job of getting him the ball in all sorts of creative ways, and that was certainly one of them. He's very good in the open field, making the first guy miss. He has a knack at some of those plays, so, yeah, he's going to be a guy that's going to be fun to try to draw stuff up for, and see how many times we can get it to him."
In the end, most of the success will ride on Murray. When healthy and rolling, he has already proven to be one of the most dazzling quarterbacks in the NFL.
Kingsbury sees even more upside awaiting on the horizon.
"You can definitely see that he's very confident," Kingsbury said. "He has a look in his eye that he wants to take a huge step this year. He definitely has the ability to do so. We did some good things last year and made some big strides. I anticipate us doing even more this season."
https://www.azcardinals.com/news/kyler-murray-s-legs-can-t-shoulder-the-whole-load