Lance Connects with Kittle, Dwelley for Big Pickups, Deebo Samuel Returns to Practice
2 min read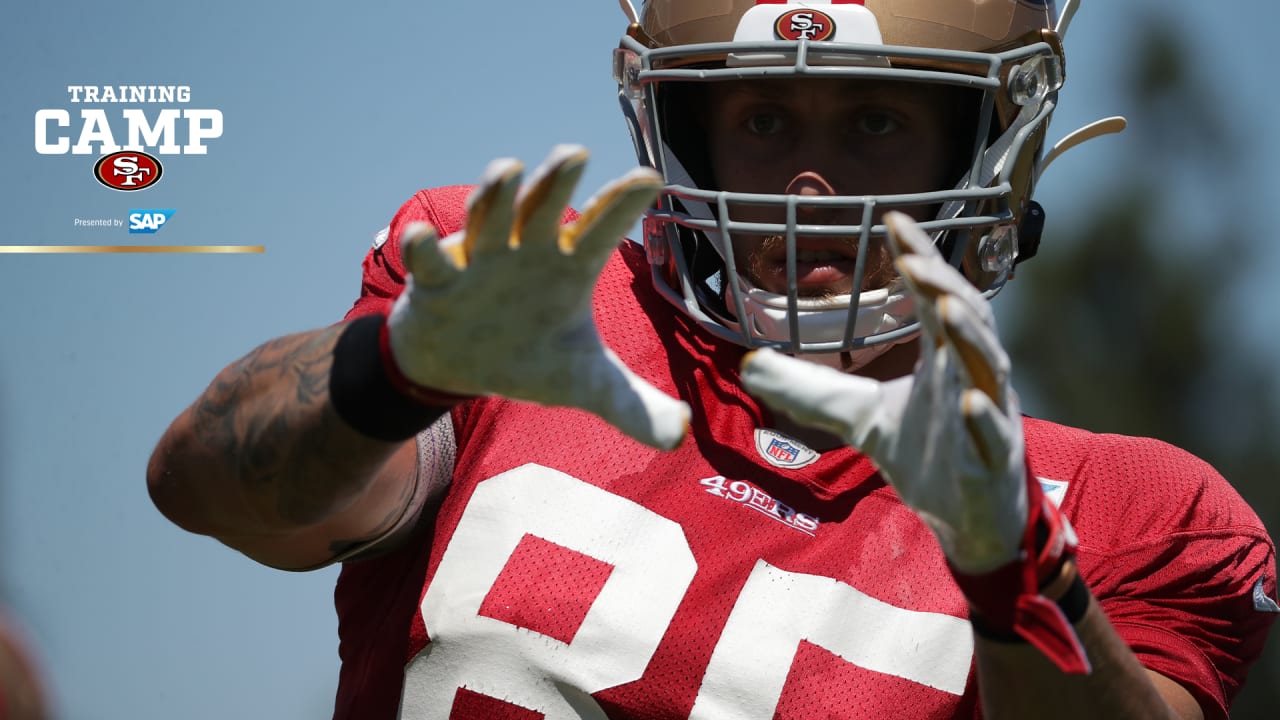 Wednesday wrapped up the 49ers second block of training camp practices, which was highlighted by 1-on-1 drills, full-team work and a red zone period to close out the session. Here are we few observations from the practice:
– One of the standout plays of the session was a pass from Trey Lance as the quarterback hit tight end George Kittle deep for a 40-yard pickup.
– Three plays earlier, Lance hit a wide-open Ross Dwelley for a 35-yard catch-and-run during full team work.
– Lance recovered from a low snap and connected with Brandon Aiyuk on a 20-yard catch-and-run over the middle of the field.
– Maurice Hurst stuffed Lance behind the line of scrimmage on a quarterback-designed run.
– The 49ers held 1-on-1 red zone drills for the receivers and corners. Here are a few highlights from the period:
– The team closed out the session with full-team red zone drills. Here are a few notes from the exercise:
Garoppolo faked a handoff and connected with Kittle for an 8-yard touchdown.
Lance found the end zone of all four of his red zone drill reps, including a 12-yard touchdown to Jordan Matthews, a pass to Nsimba Webster in the back right corner of the end zone and a rushing touchdown of his own.
Wayne Gallman II rushed for two scores during the period.
https://www.49ers.com/news/lance-kittle-dwelley-deebo-samuel-bosa-garoppolo-ford-training-camp