Mike Zimmer 'Rejuvenated' by Reinforced Vikings Defense
2 min read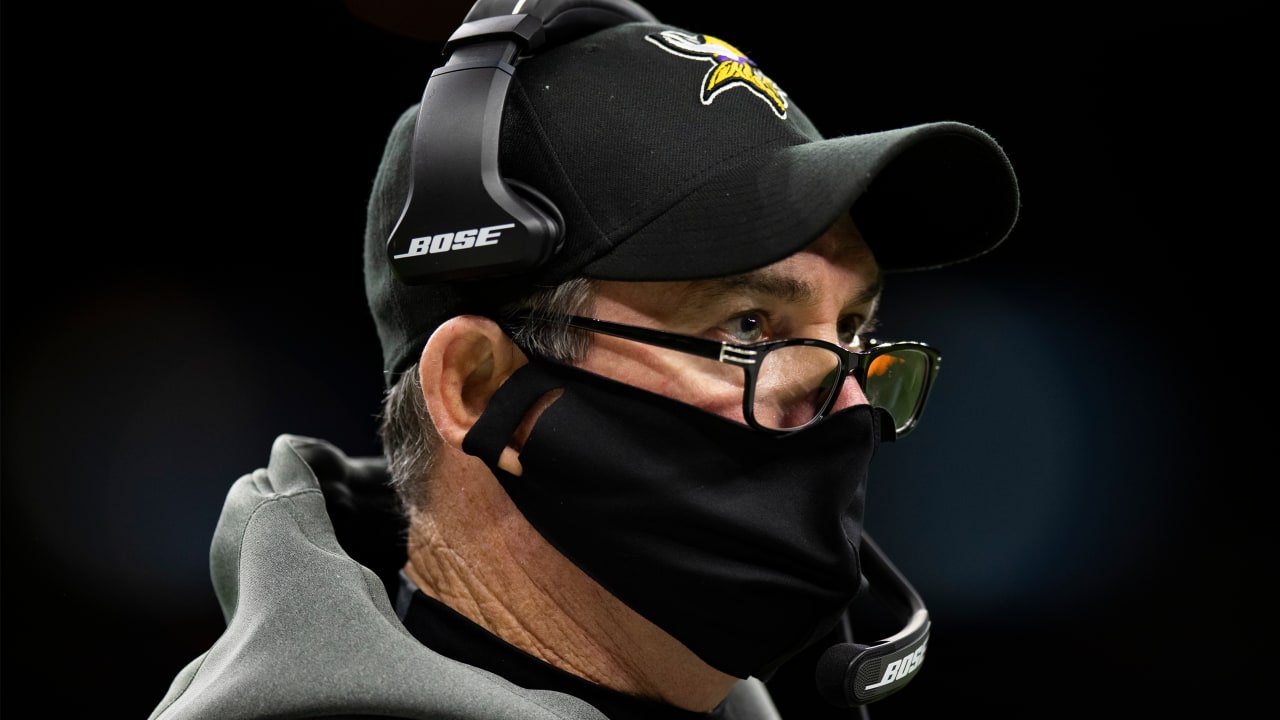 Zimmer added that he anticipates Peterson staying at corner despite some earlier rumblings about him being open to safety.
"That's what he is. He's always been a great corner," Zimmer said. "He wants to continue to get better and he wants to continue to play longer, and we're hopeful that we can help him to do that."
In fairness, rumors of a position switch for Peterson surfaced before the Vikings signed former Cowboys safety Xavier Woods, another veteran presence joining Minnesota's secondary.
Zimmer noted that he spoke with Woods over the phone and told the 25-year-old that it would be a "good situation" for him in Minnesota, where he'll be able to learn from – and potentially start alongside – All-Pro safety Harrison Smith.
"The things that we do are things he's done before [in Dallas]. Areas how we can use him in addition to Harrison," Zimmer said. "I watch all the tapes, and I think he's got another level to go to. I think he's also got a chip on his shoulder.
"I like that about guys," he added with a smile. "I like bringing in guys when other people say they're probably not good enough somewhere else."
Zimmer also pointed out Woods' familiarity with defensive backs coach Karl Scott, who coached Woods at Louisiana Tech.
"[Scott] knows him very, very well. So that's a positive," he said. "He wasn't always in the box. He played deep, he played some robber, he played a lot of different places … So he has some versatility to do all those things."
Zimmer did remind reporters, though, that he and the rest of the coaching staff still are in the puzzle-building stage. It remains to be seen exactly how the new additions (and returning additions Alexander and Weatherly) will best fit into Minnesota's defense for 2021.
"My dad used to put up, draw an 'E' and an 'X' and an 'X' – or a 'V' for the defensive linemen. So right now, these guys are just 'X's.' We're trying figure out where we can use each one of these guys," Zimmer said. "What can [Jeff] Gladney do different? We've talked about things with him. What can Mackensie do? We've talked about things with him. What if we decide to play more DBs? There are so many options that we have.
"Right now, they're just puzzle pieces and we're just trying to fit them in as best we can," he added. "It might be a lot of different packages."
https://www.vikings.com/news/mike-zimmer-rejuvenated-by-reinforced-vikings-defense