Nick Vigil Brings Experience as Starter, Special Teamer & Bull Rider to Vikings
2 min read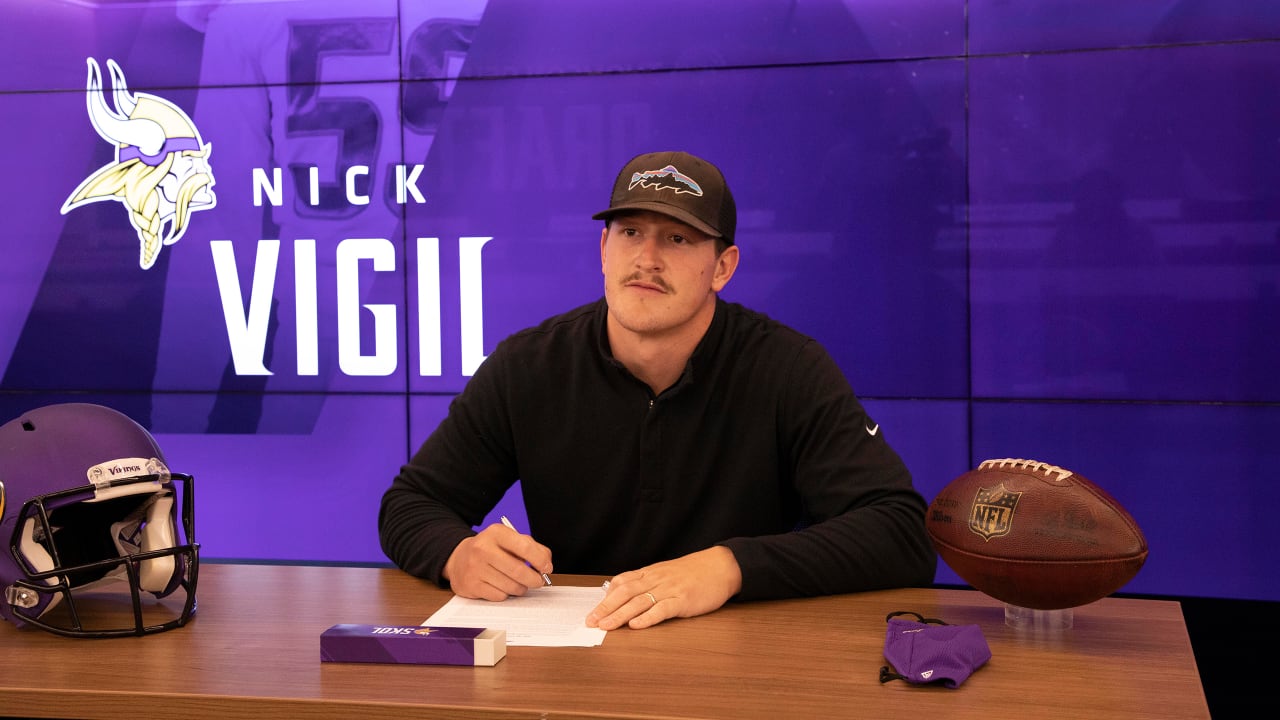 "We would watch a lot of Vikings film, just comparing in the offseason and things like that," Vigil said. "So I've seen a little bit of what they do. Obviously they're two really good players who are really talented and have been good for a long time, so just to be able to play with two guys like that, I'm very excited about it."
The Vikings prioritized Vigil early in the free agency process as the team looked to replenish free agency departures for a position group that was downright depleted by injuries in 2020.
"They reached out right when the legal tampering period opened, so we just kind of talked to them all day long, for about eight or nine hours that whole day," Vigil said. "In talking with my agent, we felt like it was a good fit, based off that I had played in this system before and had some familiarity with some of the coaches and they have a good defense. They've got a good culture here and have won a lot of games in the past, so we just felt like it was a really good fit for me and everybody in my family, as well, so we agreed to it and here we are."
Vigil grew up in the small town of Plain City, Utah, mutton busting with his brother, Zach. The brothers eventually worked their way up to riding small bulls. When Zach suffered an injury, their parents pointed the brothers toward football instead of professional bull riding.
"He fell on his head, and they thought he had a broken neck, but he didn't. He was fine," Nick said Tuesday. "But yeah, after that my mom said – he had a couple scares before that – so after that my mom told my dad, 'No more rodeo. They've gotta play football.' "
https://www.vikings.com/news/nick-vigil-signs-contract-free-agency