Robert Alford Hoping Third Time Charm As Cardinals' Cornerback
3 min read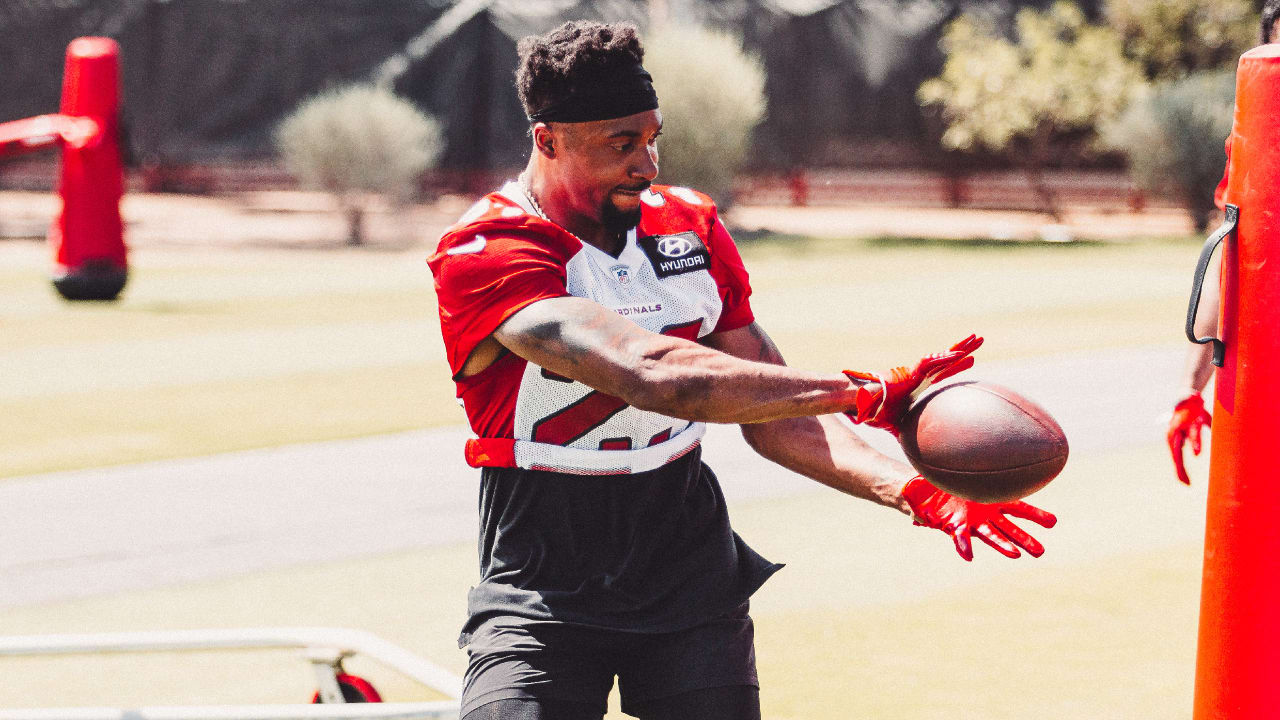 Alford was originally due to count $9 million on the 2021 salary cap, which wasn't going to happen. The Cardinals released him to save $7.5M in cap space, but just a couple days later, Alford had re-signed for the league's minimum veteran salary.
"He basically told us 'Hey I want to come back, I owe you guys, so I'll come back for whatever deal because I owe the organization, I owe the Cardinals and want to prove y'all were right about me.' " coach Kliff Kingsbury said. "We respect that a ton."
Alford didn't have any desire to leave. He didn't even disappear with either of his season-ending injuries, staying around the facility to work with athletic trainers Tom Reed, David Hines and Chad Cook, and continue to go to team meetings and help teammates with video breakdowns.
"I had to come back here," Alford said. "I had something to prove."
He essentially became an extra coach as he worked to stay connected to the team even while he couldn't play.
"He's a guy who is a big talker, a guy who loves the game, a guy who, last year, who had a season-ending injuriy and would still go to meetings, still goes to practice and watch practice and help young guys out, even help older guys out and seeing things," safety Budda Baker said. "Now that's he's on the field I know he's excited and looks like the great Robert Alford, a fresh Robert Alford and I'm excited to see him play."
The Cardinals could use him. They have Byron Murphy, whom defensive coordinator Vance Joseph calls out first as the top cornerback on the roster, and the Cards did sign veteran Malcolm Butler. But beyond that, there is the inexperience of rookies Marco Wilson and Tay Gowan, in addition to another veteran in Darqueze Dennard. Alford has opportunity.
"He knows if he is healthy, he's a big part of the defense," Joseph said.
"Our entire staff is obviously pulling for Rob," Kingsbury said.
It was the faith of his family, of his mother and stepfather and father and others that got him through the dark periods of two years of rehab. But it is the faith in himself that Alford is counting on to get him back in the lineup, that fuels the energetic patter towards teammates in minicamp. He looked like a guy anxious to do what he hasn't been able to do for far too long, ready to prove not just to the organization but to the world he can still be a factor on the field.
"I hear the chatter," Alford said. "I use it as motivation. But at the end of the day, all I can do is tell guys who wrote articles like that to stay tuned. Come to practice. I see it.
"I'm not a guy who is going to argue with nobody on social media. I let my play talk. I'll tell them, just stay tuned."
https://www.azcardinals.com/news/robert-alford-hoping-third-time-charm-as-cardinals-cornerback