Rondale Moore Hopes He Has Found A Home In Cardinals' Offense
2 min read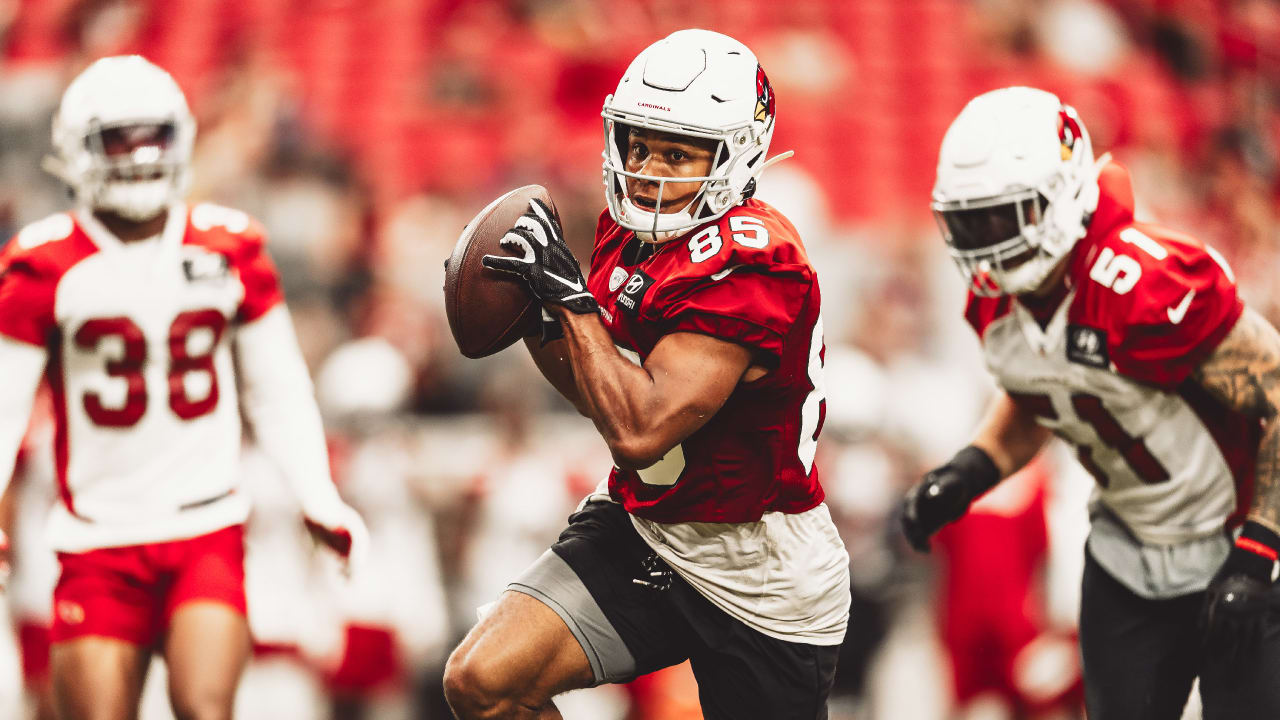 Moore wasn't about to grade his positive plays yet, or that he has left an impression. "I don't measure it that way," he said, repeatedly talking about studying his playbook and grinding at his craft.
He's got Hopkins on one side and Green on the other, and with that, he noted, it's impossible not to be humble. Hopkins was willing to help in that regard too.
"He has a lot to improve to impress me," Hopkins said. "For me, he really hasn't done anything."
Said Moore, "He's right. On the larger scale of things, I haven't done anything."
The idea was that Moore would also walk in and take over kickoff and punt return duties. Special teams coordinator Jeff Rodgers loves that Moore can move vertically and laterally without breaking stride, an important trait in the return game. But Rodgers won't make any promises about who gets the job until preseason games, and Moore says he'll do whatever the coaches ask.
(Although Moore added about retuning kicks and punts, "I love it.")
The preseason will show exactly what Moore can do not only in the return game but also the passing game. It's hard to imagine him not having a role, although that was evident from the time the Cardinals spent a second-round pick on him.
Moore has been driven to get here, graduating from Purdue in three years and making the plan to buy his mother a house since he began playing football as a kid, a goal "probably at the top of my list."
It hasn't been simple, given that he's in Arizona. He did shopping back in Ohio when he was back home training before camp, and like many in the market for house right now, felt some sticker shock with the "insane" housing prices.
Moore is a guy who is careful with his paychecks – "He doesn't spend money at all," Kingsbury said – and was quick to note he himself will not be buying a house right now. Kingsbury said he wasn't about to give the kid any advice either.
But Mom's new home, that was a moment Moore cherished.
"In that same breath you can feel like you have arrived or made it," Moore said. "So (now) it's continuing to stay down, continue to grind and write down some new goals."
As soon as he calls his mom to tell her about the house.
https://www.azcardinals.com/news/rondale-moore-hopes-he-has-found-a-home-in-cardinals-offense