Rookie Expectations, An Unlikely Reunion & Less Likely Trade Idea
2 min read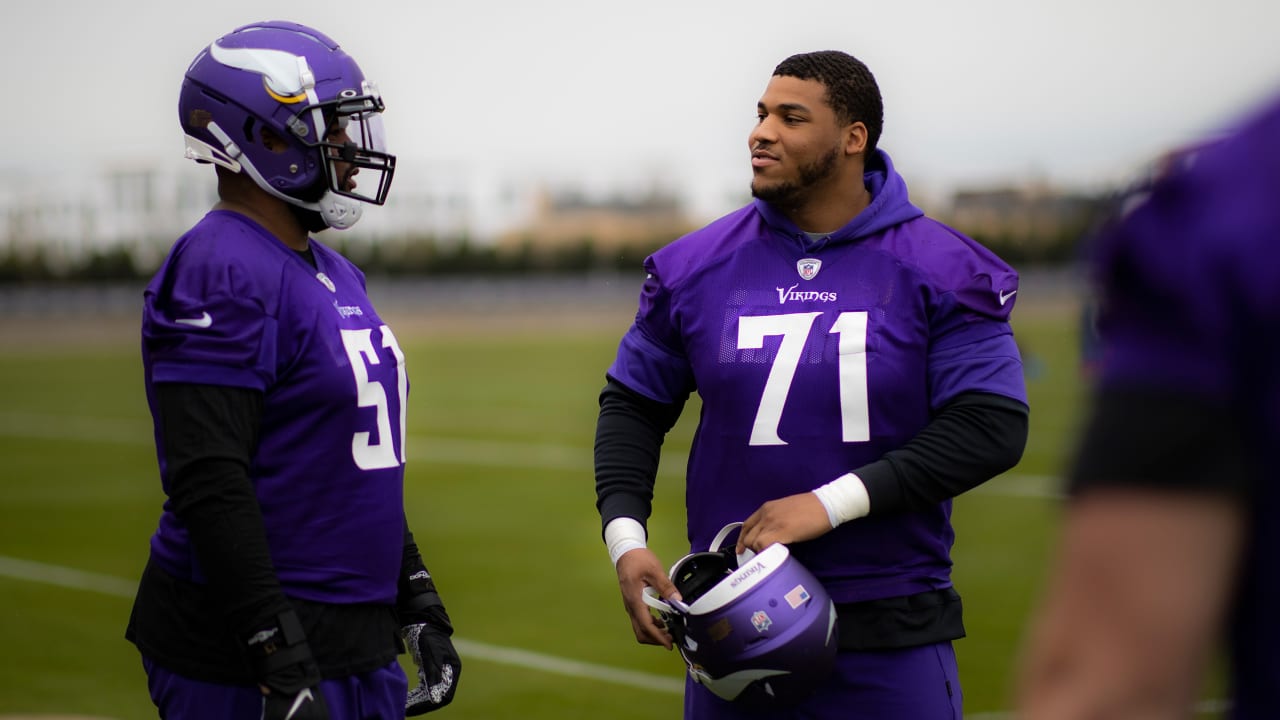 Did Danielle Hunter make it to mandatory OTAs?
— Blake Dufner in Rockford, Minnesota
He did not. Because, as we've noted for the past few Mailbags, Organized Team Activity practices are not mandatory. They are voluntary.
The only thing mandatory in the offseason program is minicamp, which will be Tuesday through Thursday at Twin Cities Orthopedics Performance Center. If Hunter doesn't show up to those, then it will be the first time he has missed something he is required to attend.
We'll find out soon enough if he is there or not. For what it's worth, the team is rightfully keeping things close to the vest with the star defensive end.
Vikings Assistant Head Coach/Co-Defensive Coordinator/defensive line coach Andre Patterson was asked last week about his recent communication with Hunter. His response?
"I will keep that between me and D. And that's all I'm going to say on that," Patterson said.
How come you didn't take the North Dakota State QB [Trey Lance]. Minnesota boy, undefeated and could have been our future. San Francisco was smart.
No doubt that Lance was one of the top QB prospects and all the things Allen listed — a Minnesota native who went undefeated in college and would have been the Vikings quarterback of the future if he landed here.
But if my math adds up, I believe he was drafted at No. 3 overall while the Vikings initially had the 14th pick … and didn't actually end up selecting until No. 23. I know I went to Arizona State, but those numbers make it seem far-fetched to expect Lance would have lasted until nearly the middle of the first round.
Remember that San Francisco traded a haul to move up to that spot, something the Vikings did not do, and likely weren't willing to do, either. It's a moot point to wonder if any of the top three quarterbacks drafted would have ended up in Minnesota … they were all going to be gone way before the Vikings were ever on the clock.
https://www.vikings.com/news/rookie-expectations-unlikely-reunion-less-likely-trade