Sometimes success starts by not being drafted
3 min read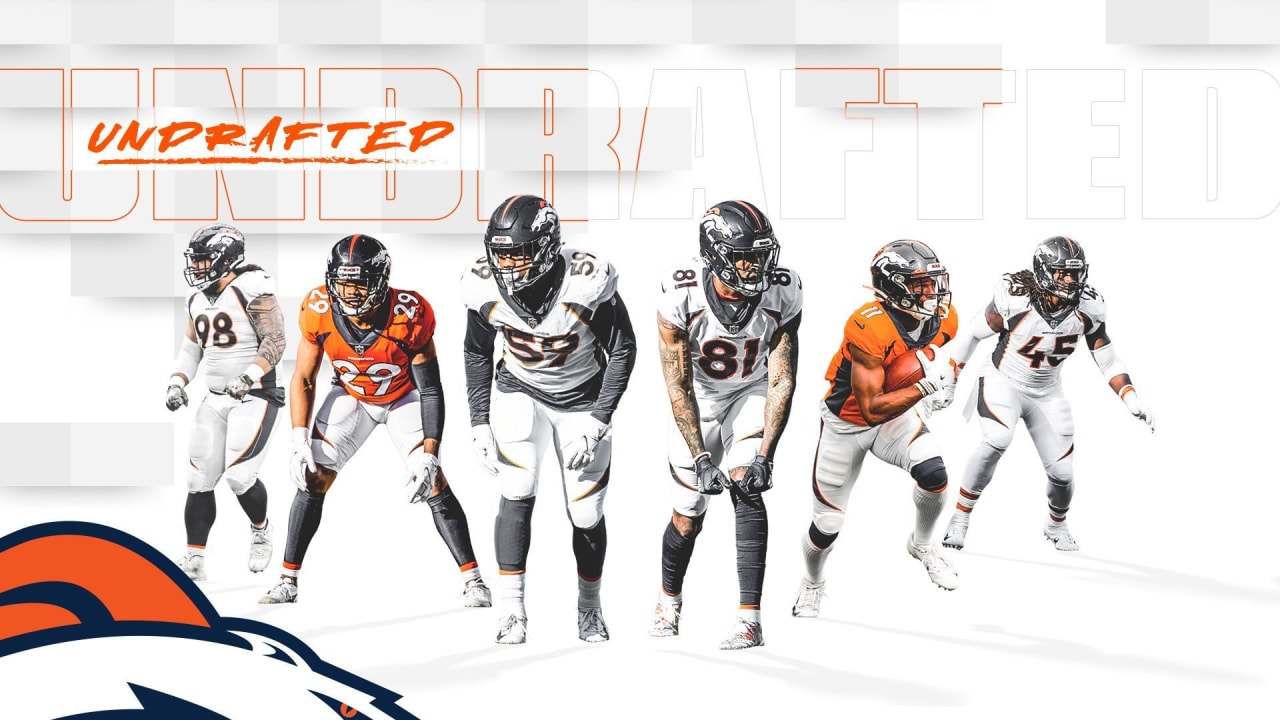 This is the time of year when all NFL teams are putting their rosters together for training camp.
And one of the most exciting events of the calendar year, the annual NFL Draft, has just concluded.
But we have to keep in mind that all rosters are also built from the inside and out — that is, with the inclusion of a group of players not drafted in the seven rounds. This group is overlooked in the frenzy of taking the best prospects available in rounds one through seven.
But history is full of players not drafted at all, and Denver Broncos history is no exception.
Our list of undrafted college free agents includes some who played elsewhere previously, some who continued their careers somewhere else after Denver and many who played their entire pro careers in the Mile High City.
But all are examples of guys who made it after some, or even most teams said they could not. Every team has these players, and I thought we might take a look at some of the Broncos' most prominent examples of talent at one time overlooked.
From 1960 until the present, the Broncos' roster has always had someone who was a good player, even a star, despite not having been taken in the college draft.
Due to my own age and knowledge, I could write vast summaries of these players, but for now we will just make more cursory mentions.
For the Broncos, these players include current players, Pro Bowlers, Ring of Famers and even a Hall of Famer.
In fact, for Denver, you can go all the way back to the beginning, when the team had two future Ring of Famers who had not been drafted: Gene Mingo, who had played only for the United States Navy in service ball after high school, and Lionel Taylor, who had played one year as a free agent linebacker for the Chicago Bears before becoming one of the great receivers in pro football history with the Broncos.
The current Denver roster includes cornerback Bryce Callahan, wide receivers Tim Patrick and Diontae Spencer, linebacker Malik Reed, defensive lineman Mike Purcell, placekicker Brandon McManus, wide receiver/quarterback Kendall Hinton, cornerback Essang Bassey, quarterback Brett Rypien, linebacker Alexander Johnson and offensive lineman Austin Schlottmann.
One of the first things players do when they enter a locker room is take off their civilian clothes and put on the same uniform. At that moment, newspaper clippings, previous publicity, signing bonuses and contracts all mean far less than what happens on the field. The guys who run the fastest, make the most plays and catch the coaches' eyes with consistency find their way to the roster.
The NFL is a meritocracy. Nobody cares about potential as much as performance.
Just recently, undrafted free agent Phillip Lindsay signed with Houston after three successful seasons in Denver.
But he is not the only undrafted Bronco free agent who went on to another club.
Pro Football Hall of Fame cornerback Willie Brown played four great seasons in Denver before being traded to the Raiders, and he actually teamed up with another former Broncos free agent — Nemiah Wilson — at cornerback for the Raiders when they became Super Bowl champions.
Wendell Hayes was an outstanding free agent running back for the Broncos who also became a world champion, in his case with the Kansas City Chiefs, after moving on from Denver. In fact, Hayes was coached by future Broncos General Manager John Beake when Beake was a young assistant coach on the Kansas City staff.
Longtime NFL offensive lineman Ben Garland, a product of the United States Air Force Academy, began his pro football journey as an undrafted free agent in Denver.
More recently, star cornerback Chris Harris, Jr. went to the Los Angeles Chargers as a free agent after a lengthy stay in Denver.
Free agency today is such that players move on, but some stayed here for the duration of their careers and became franchise legends.
https://www.denverbroncos.com/news/sacco-sez-sometimes-success-starts-by-not-being-drafted