Steve Wyche picks Denver's defense as the one he's most excited to see from the AFC
2 min read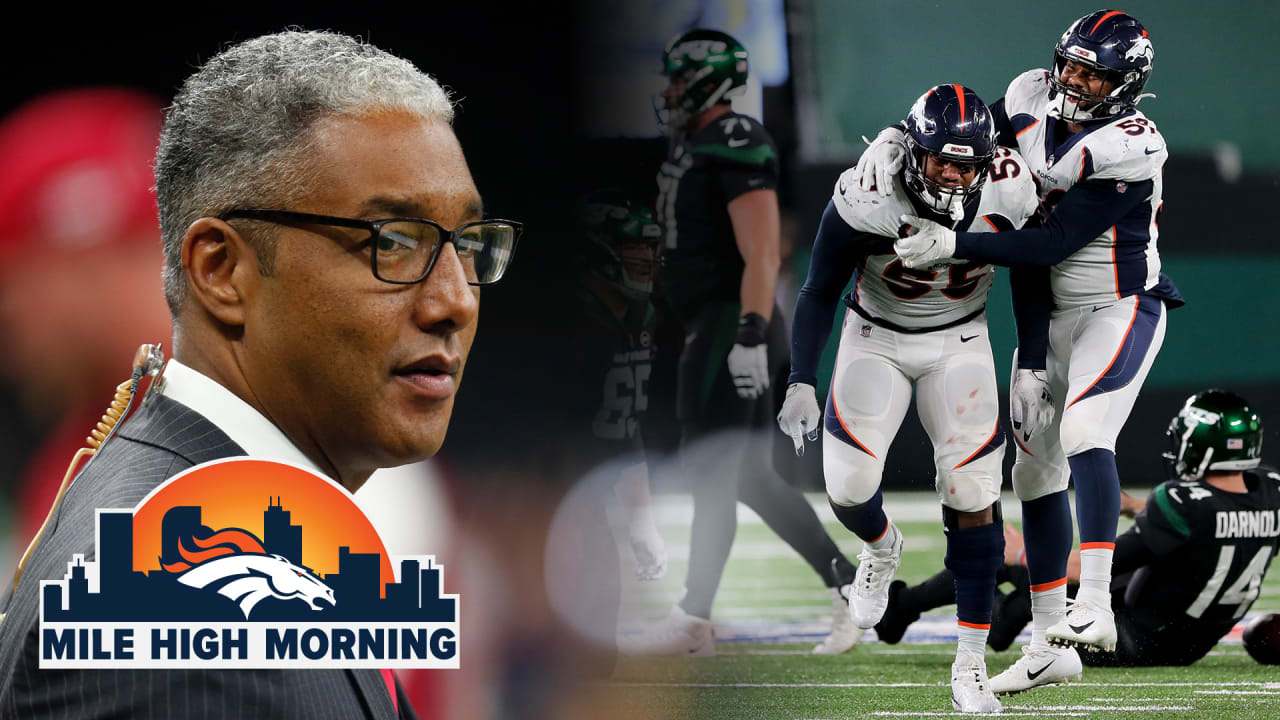 The Lead
While the Broncos may be flying under the radar a bit as a team, one unit that's drawing interested eyes is their defense.
With the return of Von Miller and several other defenders who missed considerable time a year ago, as well as the addition of Kyle Fuller, Ronald Darby and Pat Surtain II to the secondary, Denver's defense is poised to be one of the league's best — and that is not being overlooked.
"There are so many options right here … but to me [it's] the Denver Broncos, because they finally got some pieces that fit, when you talk about strategy, Vic Fangio's scheme and what he wants to do," Wyche said. "… Now you've got Bradley Chubb finally paired with Von Miller, healthy after a couple of years with one or the other not being on the field. They go and they draft Patrick Surtain, the rangy cornerback from Alabama who will stuck his nose up there and hit. And they've got Justin Simmons, the safety, one of the best players in the game, and also at nose tackle, they're getting back Purcell, who was out most of last year with a foot injury. That is a big returning player because he really helped out their run defense."
And even going up against some of the league's top offenses, the Broncos could be in solid shape for a postseason berth, Wyche added.
"They're in a division where teams can score points and light it up," Wyche said, "but I think the Broncos defense has an opportunity to give a team that a lot of people are sleeping on — an opportunity to at least get into that wild-card spot in the AFC West."
https://www.denverbroncos.com/news/mile-high-morning-steve-wyche-picks-denver-s-defense-as-the-one-he-s-most-excite