Super Bowl Back In Tampa For The First Time Since … You Know
3 min read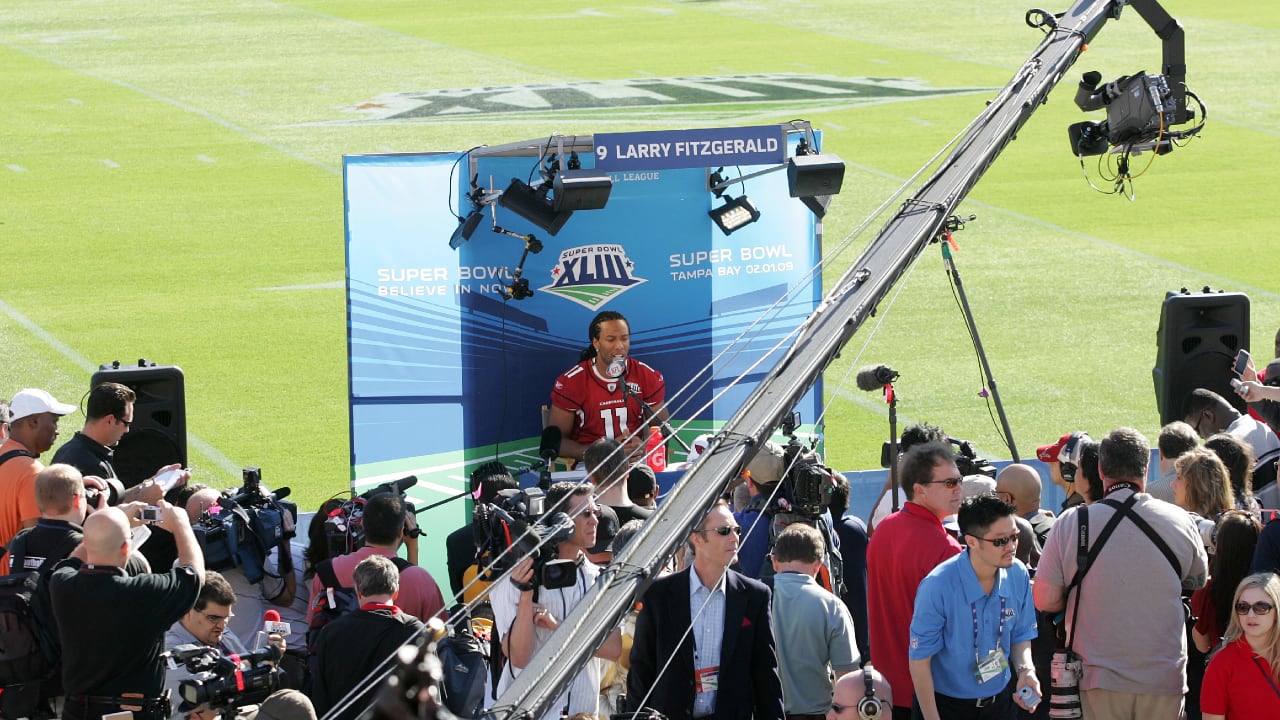 The giant white tent was there when the Cardinals arrived, and it was there when it was over.
The Super Bowl this Sunday featuring the Chiefs and the Buccaneers is back in Tampa, and the last time the NFL's biggest game was there, the Cardinals were too. As was their tent.
It was huge, set up in a back parking lot of the Hyatt where the team was staying the week of Super Bowl 43. When the team flew in Monday afternoon and bussed to the hotel, a handful of the players immediately went into the tent for their daily media availability, the world's press descending on what had become a fantastic bunch of stories.
A week later, the tent was the place players, coaches, staff and their families tried to drown out their sorrow from the painful Super Bowl loss a couple of hours earlier. In a normal Super Bowl year – i.e., one without a pandemic – both teams have a party postgame, no matter what. It's too big to wait to see if you win or lose, so the party always happens.
Except this year, in this return to Tampa, where the Bucs are already in their home city and the Chiefs fly in Saturday and leave as soon as the game is over. I'm not sure the losing team will party much this year. But this year is just a little different
"I wish our guys could have the experience of what the experience really is," said Byron Leftwich, the Bucs' offensive coordinator who spent three years on the Cardinals' coaching staff before going to the Bucs, and who, in fact, was the Steelers backup quarterback during the 2008 season. When the Cardinals had a tent behind the Hyatt.
In the year of being called at one point the worst team to ever make the playoffs, coach Ken Whisenhunt certainly used the line as personal motivation. Monday night, making an appearance on the NFL Network, Whiz pushed back hard. Given what the Cards had done in the postseason, he was coming from a place of leverage.
Edgerrin James had a new Lamborghini delivered to the hotel, his new ride parked out there all week for everyone to see. Funny thing, a few years later, Edge told me he turned down a chance to test drive the car and bought it anyway. He later sold it, saying it rained too much in Miami to keep it around, but the car served as his wheels for his Super experience.
https://www.azcardinals.com/news/super-bowl-back-in-tampa-for-the-first-time-since-cardinals-steelers-2008-43