The 'Smiling Assassin' Steve Atwater nearing his Hall of Fame triumph with pure joy
2 min read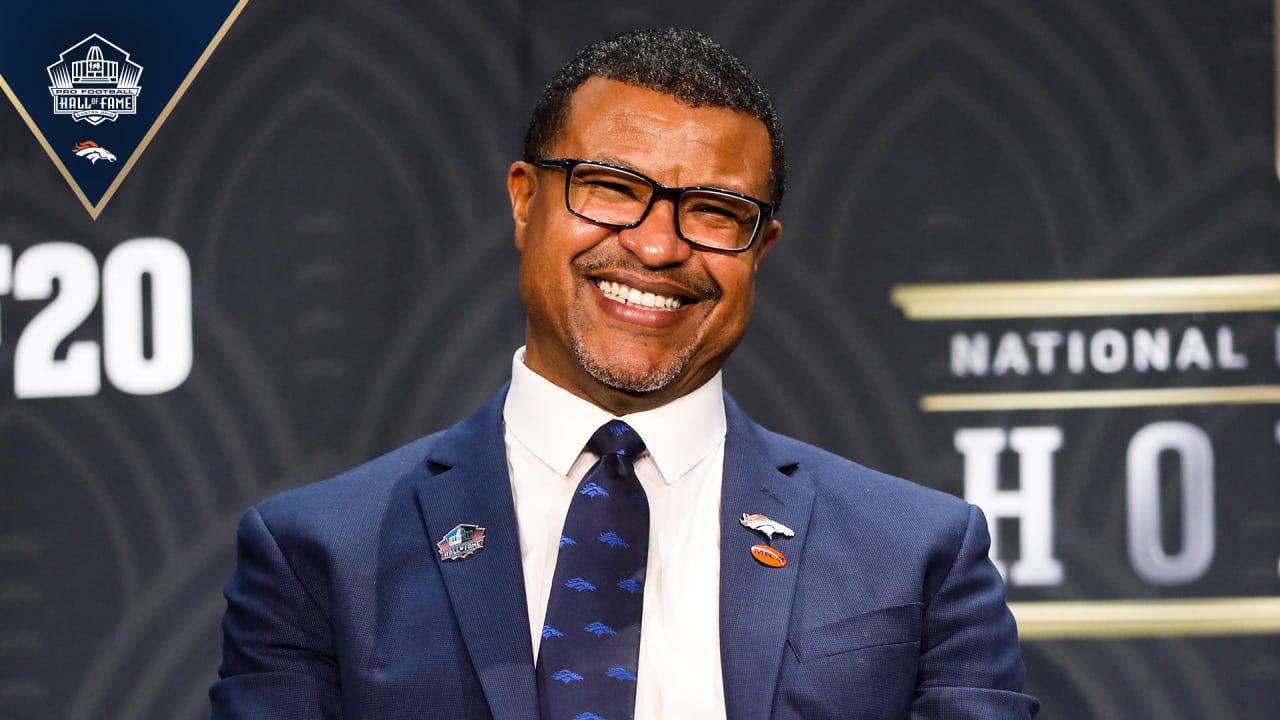 A little more than two years ago, back when Steve Atwater was just a Pro Football Hall of Fame finalist, he hoped for his moment of triumph from a hotel room in Atlanta.
But instead of getting that with a booming knock from the Hall's president and CEO, David Baker, he got the disappointing phone call that he'd received once before. It was not to be his year.
As he got on the bus to leave the hotel with other finalists who had not gotten the good news, he noticed that his friend John Lynch, another former safety and former Bronco, was not there. His heart leapt.
"I didn't see John on the bus, so I assumed he got in," Atwater recalled Friday, "and I was like, Yes! Finally, John got in!"
Though Lynch hadn't actually gotten the knock either, that moment sums up Atwater well. Even at a personally discouraging moment, the thought of someone else being on the other end of that spectrum could still put a smile on his face.
Joy is a fundamental element of who Atwater is — and whether it comes from himself or someone else is practically irrelevant.
After making a legacy in pro football as the "Smiling Assassin" because of his incredible hitting prowess, Atwater has always kept the "Smiling" part. In his role with the Broncos as Fan Development Manager, he could very well be called the "Smiling Associate."
And in about two weeks, Atwater will be the "Smiling Enshrinee" as a member of the Class of 2020.
"I like being happy and I like being around happy people, and I like making people happy," Atwater said.
It's been a long time coming for Atwater: 22 years since his career ended, five years since he first became a finalist and more than a year since he was elected to be a Hall of Famer. Because of COVID-19 restrictions, the Hall of Fame had to postpone its 2020 enshrinement festivities until 2021.
https://www.denverbroncos.com/news/the-smiling-assassin-steve-atwater-nearing-his-hall-of-fame-triumph-with-pure-jo