Vikings Gain 2nd Dalvin, 1st-Rate Player & Person in Tomlinson 
2 min read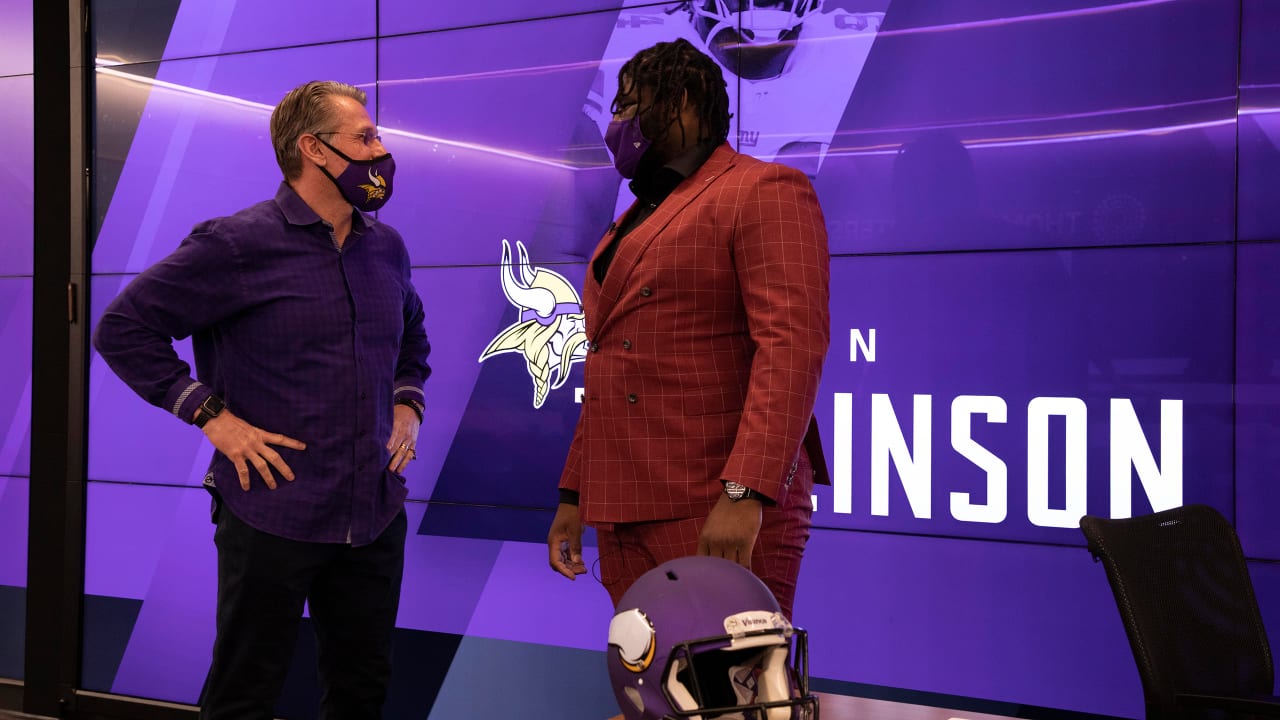 Despite receiving interest from other teams, Tomlinson was quick to decide on leaving the "Big Apple" for the "Little Apple."
"I'd have to say Minnesota felt like it was a good fit for me with the coaching staff, and the players, also. I like Minnesota, I like the Vikings," he said. "Going through free agency, I was taking it one moment at a time and weighing my options and things. I just felt like Minnesota was a great fit for me."
Spielman opened Thursday's media session by welcoming Tomlinson to the team and reflecting on the defensive addition.
Spielman described Tomlinson as "a great football player" and "an even better human being off the field" before referencing his scouting of the defensive tackle four years ago at Alabama.
"He plays with great leverage, has great strength at the point [of attack], [is] excellent with his hands, does a great job getting off blocks and firing at the ball, making plays all over the field in the run game," Spielman said. "I think the thing that he doesn't get enough credit for is, when you sit down there and actually break down the tape, how he still affects the quarterback even though he may not have the gaudy sack numbers. But how he collapses the centers, how he collapses the guards, it gets the quarterback off his spot in the pocket, which can create a lot of pressure different ways."
Tomlinson largely thanks his wrestling background for success in the trenches.
https://www.vikings.com/news/dalvin-tomlinson-contract-free-agency-rick-spielman