What Cardinals Do In Draft Remains Hard To Forecast
2 min read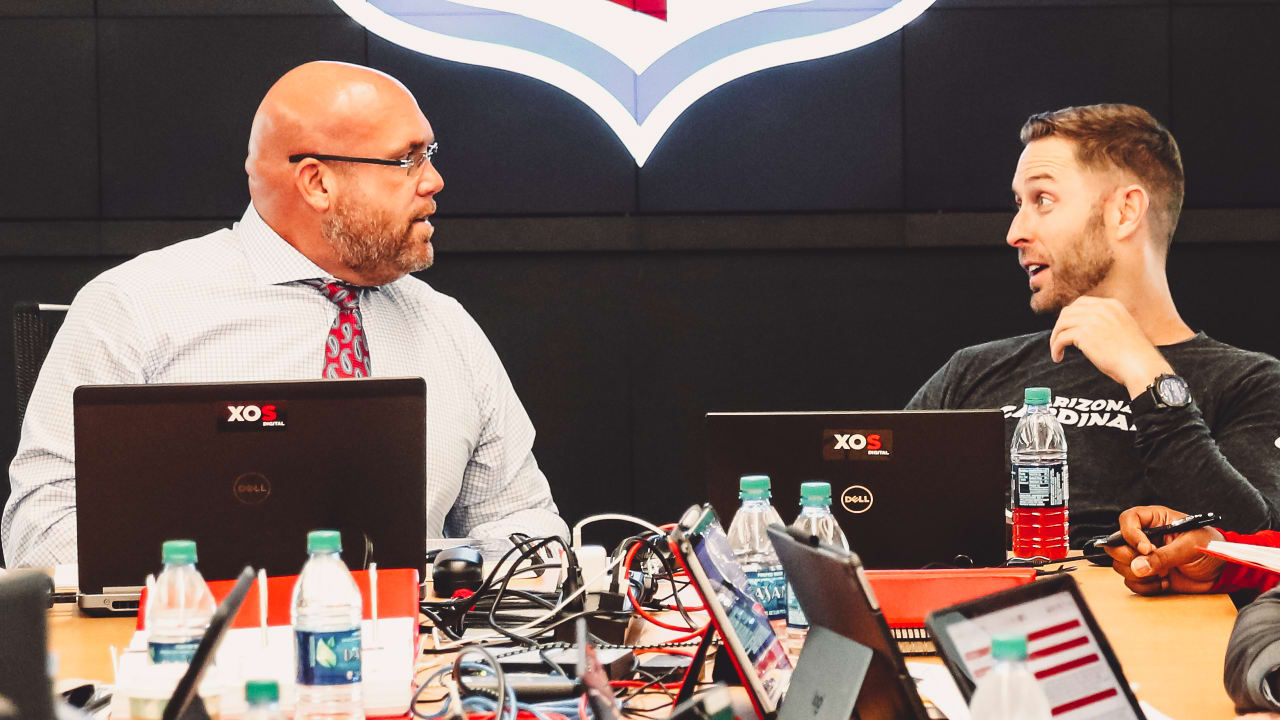 "It's no different than a lottery ticket," Keim said. "The more you have the better you have a chance to hit. We know it's an inexact business and to be able to accumulate more picks would be a real coup for us."
The Cardinals have six picks total as of now: one each in the first, second, fifth and sixth rounds, along with two in the seventh.
Here's one twist with this year's draft, however – with the NCAA allowing players an extra year of eligibility because of the pandemic, far fewer players entered this year's draft (Keim said the Cardinals had 1,800 individual reports on players who were supposed to be draft eligible and instead are staying in school.)
The Cards, in fact, stand to be at 85 players already (of a 90-man roster) once six draft picks are added, meaning far fewer undrafted rookies than usual. That's a direct result of the lack of talent that will be available post-draft.
It means the talent out there in the late rounds will not be as good as most seasons.
"You'll see teams, I think, be aggressive in rounds two and three (trading up) and they'll be parting with these Day Three picks like nothing," NFL Network draft analyst Daniel Jeremiah said.
The first round, of course, will be dictated in large part by the quarterbacks, as it usually is. Kingsbury said in a perfect world, the first five picks would all be QBs, pushing better players down toward the Cards' pick.
Even if the Cardinals don't see their top choices there when they pick – and can't find a partner with which to trade down – they will have someone there who can help.
"You get carried away in the first round trying to hit home runs and swing for the fences," Jeremiah said. "There's nothing wrong with a double."
https://www.azcardinals.com/news/what-cardinals-do-in-draft-remains-hard-to-forecast