Who's next? Evaluating which Broncos could enter the Hall of Fame in 2022
3 min read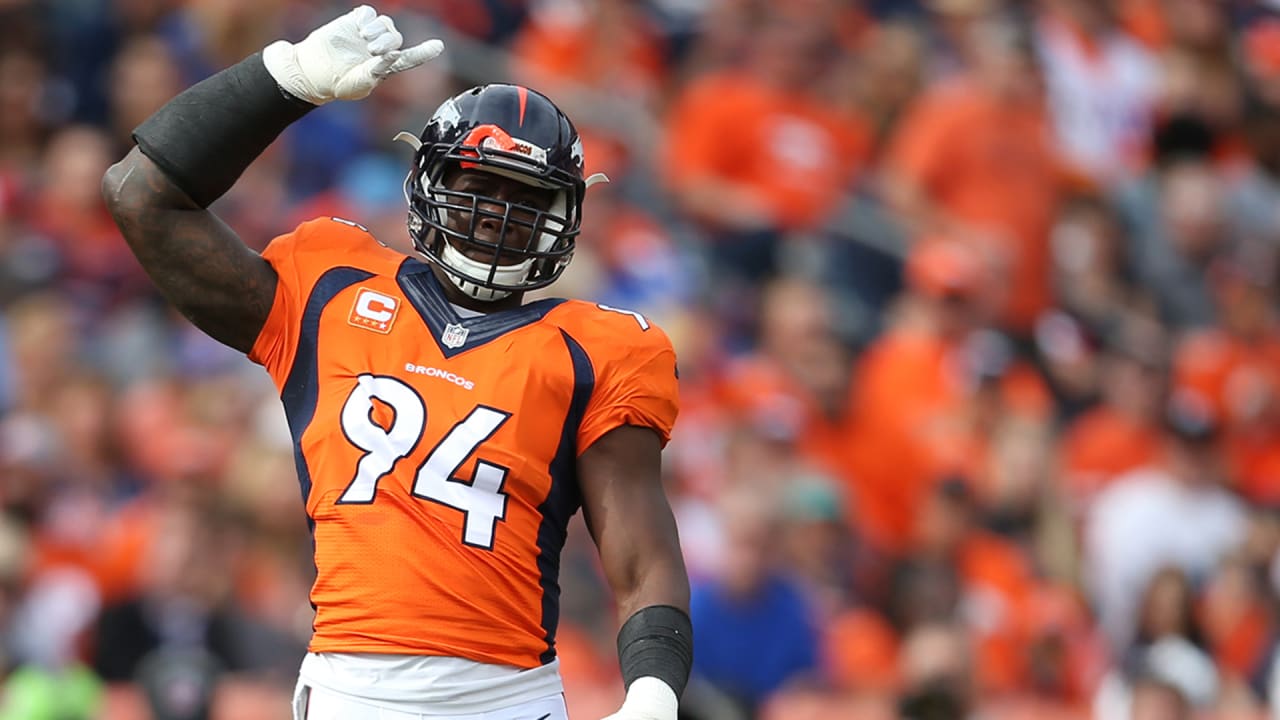 ENGLEWOOD, Colo. — When Peyton Manning and John Lynch were officially announced as members of the Pro Football Hall of Fame's Class of 2021, it continued a run of recent success for the Broncos.
Over the last five years, no team has had more Hall of Fame selections than the Broncos' six. In 2017, Terrell Davis earned a gold jacket. Two years later, Champ Bailey and Pat Bowlen were enshrined in Canton. And just last year, Steve Atwater gained long-awaited election to the Hall.
The Broncos now have 10 representatives in the Hall of Fame, as well as several other players who competed with Denver for short stints.
The work, though, is not done. The previous five years have been an outlier in the Broncos' history, as Denver did not have a single player in the Hall of Fame until John Elway was enshrined in 2004. Through the first 51 years of the organization's existence, only Elway, Gary Zimmerman, Floyd Little and Shannon Sharpe gained admittance.
With the enshrinements for the Classes of 2020 and 2021 still on the horizon, we're taking a look ahead to the Class of 2022 and which Broncos could be next on the list to earn pro football's greatest individual honor.
Despite spending just three seasons in Denver, Ware left a major impact on the Broncos via both his leadership and his play. Ware earned a pair of Pro Bowl nods in 2014 and 2015, and he tallied 21.5 sacks and three forced fumbles during his three seasons with the team. During the Broncos' three-game postseason run to Super Bowl 50, Ware recorded 3.5 sacks, 12 quarterback hits and one fumble recovery. He also served as a mentor to Von Miller and other members of the Broncos' defense.
Ware's four first-team All-Pro nods and nine total Pro Bowl appearances make him a strong candidate to be elected as a first-ballot Hall of Famer when he becomes eligible as a Modern-Era player later this year. His 138.5 career sacks rank ninth in NFL history, and he earned a place as a second-team member of the Hall of Fame's 2000s All-Decade team. Every other eligible player who ranks in the Top 10 in sacks — and three other rushers in the Top 20 — are already in the Hall of Fame.
Ware's competition among first-time eligible players includes Andre Johnson, Steve Smith, Devin Hester and Robert Mathis, among others. Jared Allen could also merit strong consideration after failing to gain admission as a first-ballot player in 2021. He has just 2.5 fewer career sacks than Ware, and he has the same number of first-team All-Pro selections.
Gradishar's path to the Hall is far more difficult than Ware's, as the NFL only presents three Seniors candidates every two years. In 2022, the Seniors Committee will present two nominees out of a vast pool to be finalists for the Class of 2022. Gradishar's time may be coming, though.
In 2020, the Hall of Fame created a Centennial Slate to help clear a backlog of players who continue to wait to be elected. Ten players from the Seniors category — which is comprised of players who played at least 25 years ago — were elected to the Hall of Fame that year, and Gradishar was among the 20 finalists.
Dallas' Drew Pearson earned the Seniors Committee's nod in 2021, but only nine Centennial Slate finalists remain outside the doors of Canton. Gradishar's resume stacks up well against any player against whom he may be compared. The leader of the Orange Crush defense, Gradishar earned seven Pro Bowl nods and was the 1978 Defensive Player of the Year during his 10 years in Denver. The former 14th-overall pick totaled 20 interceptions, 13 fumbles recoveries and four defensive touchdowns during his career, and he earned five total All-Pro team nods. If Gradishar gains election in 2022, he would be the first member of the Orange Crush defense to gain admittance to the Hall. The dominant group helped guide the Broncos to their first Super Bowl appearance in 1977.
https://www.denverbroncos.com/news/who-s-next-evaluating-which-broncos-could-enter-the-hall-of-fame-in-2022