Zaven Collins Expected To Start, But Don't Tell Him That
2 min read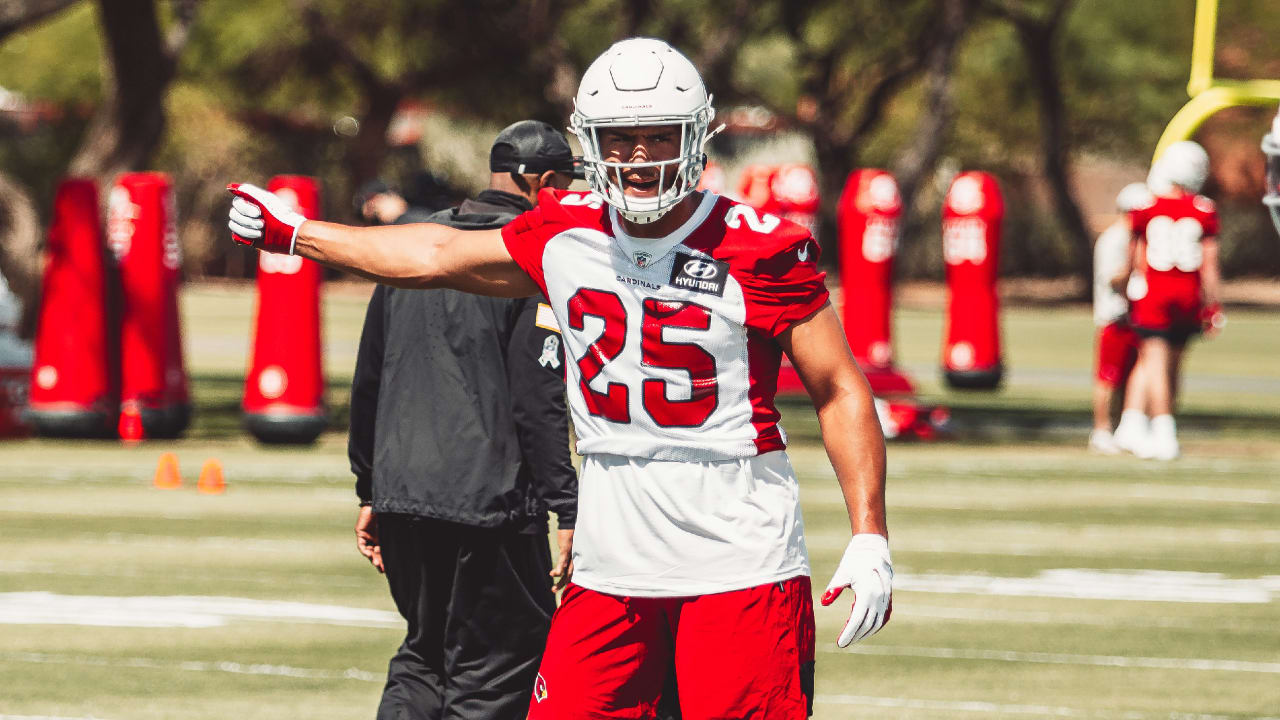 Playing the Mike linebacker will be more complicated for Collins in terms of the learning curve. That's why it was crucial watching Collins get play-by-play instruction from linebackers coach Bill Davis and then being able to institute it immediately on the field.
Once games start, and even when the mandatory minicamp will insert Collins among a bunch of veterans for 11-on-11 work, there will be another step to take. But this is a start for a guy ostensibly taking over for a brainiac like Hicks.
"We will walk through a ton of plays," Kingsbury said. "Just the communication aspect, being able to recognize formations, getting the proper defense called, the more reps you get the easier it becomes. It was the same thing when we drafted Kyler (Murray). We had a ton of walkthroughs. You can only do so many team reps full speed. The walkthroughs, we'll try to max out there."
GM Steve Keim called the idea of having Simmons and Collins on the field together akin to having two huge trees clogging the middle of passing lanes, to which Kingsbury added Friday, "two really fast trees."
Collins admitted he isn't as fast as Simmons but he can hold his own. He chuckled when his weight from the NFL combine – heavy at 270 – was broached, noting that "everyone freaked out for about three hours" but that he is now within his optimal range of 255-263.
The physical part isn't the concern. It's the mental. Collins insists there is no way to measure how much time he'll put into that, only that he'll "study all day every day until you know it like the back of your hand, and then maybe you get an hour break."
He hopes to be in a better spot when the veterans arrive, and he meets Hicks – "a hell of a dude and a hell of a player" – for the first time.
"Whether you're starting or not, you've got to come into this league and come into this program working your tail off," Collins said. "Whether you are a starter or at the bottom it doesn't matter. You have to go in every day trying to earn your spot and for me, I don't know where my spot is right now."
He might be the only one.
"They'll win the prettiest linebacker duo award when they line up side-by-side," Kingsbury said of Collins and Simmons. "Those are two big, long, athletic cats."
https://www.azcardinals.com/news/zaven-collins-expected-to-start-don-t-tell-him-that-jordan-hicks